Funda de colchón de Tencel hípertranspirable e impermeable
Nuestra funda de colchón de Tencel es hípertranspirable, extra suave y muy absorbente gracias a su tejido de Lyocell. Además, gracias a su membrana SmartSeal hace que esta funda sea impermeable, que deja pasar el aire pero no los líquidos. Tiene una gran durabilidad y confort y es válida para colchones de hasta 28 cm de altura.
Equivalência de cama
Sizes and dimensions guide
Guide to heights and measurements
We explain how to correctly measure the height of our products and which accessories you should choose according to the size of your bed.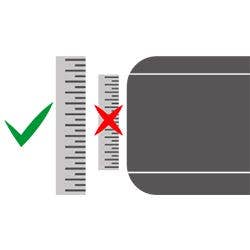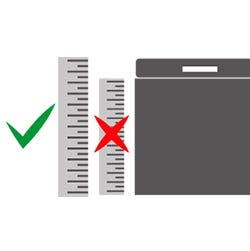 Lyocell

Waterproof

Perfect fit

Made in Spain
For whom is this Tencel?
For people who value highly breathable and sustainable products our Tencel line of products is perfect. It's a fiber made from the remains of eucalyptus tree that allows for excess moisture to evaporate faster than any other fabric helping you sleep better.

What is this Waterproof Breathable Mattress Cover?
Because a waterproof and breathable protector keeps your mattress safe from liquids.
Technology
SANFORISED: treatment that prevents cotton fabric from shrinking excessively after washing.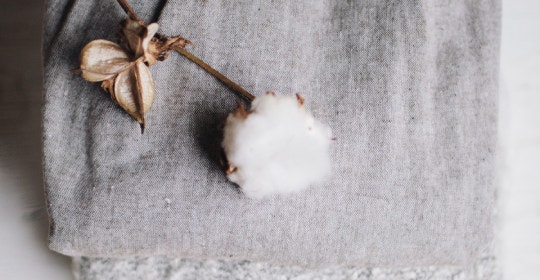 Functionalities
EASY ADJUSTMENT: secure and stable hold that is easy to put on or take off for a better wash.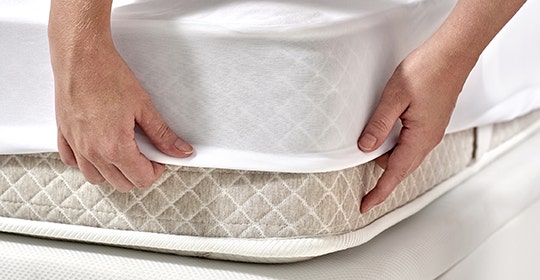 Composition
Tejido exterior: punto 100% Lyocell (Tencel®). Membrana en parte trasera: PU, impermeable y transpirable. Cierre con cremallera en U. Válido para colchones de hasta 28 cm de altura.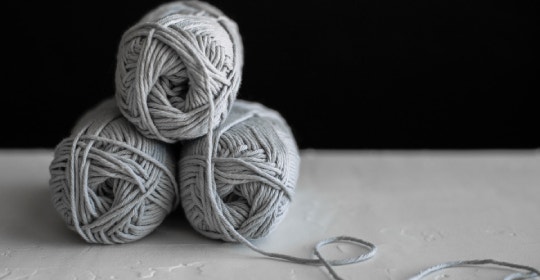 We found other products you might like!
Price: 60x120 (12 more measures)

Protector de colchón acolchado con tejido de Tencel termorregulador, hípertranspirable y extra suave de origen botánico. Absorbe la humedad y la libera al exterior con la misma rapidez. Es válido para...

Price: 80x190/200 (12 more measures)

Thanks to Tencel, this product is ultra breahtable, very absorbent, soft and waterproof.