Protector de colchón acolchado de rizo transpirable
Este protector acolchado de rizo protege el colchón para conservarlo en mejores condiciones y durante más tiempo. Además, está fabricado con algodón de alta transpirabilidad y tiene un faldón elástico para un mejor ajuste al colchón, cubriendo 5 caras del mismo.
Equivalência de cama
Sizes and dimensions guide
Guide to heights and measurements
We explain how to correctly measure the height of our products and which accessories you should choose according to the size of your bed.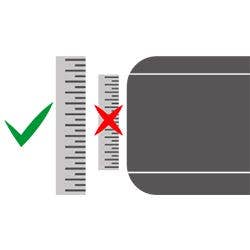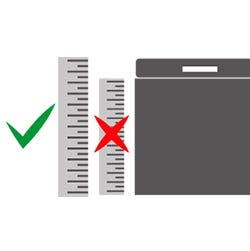 Height

Washable

Easy maintenance
For whom is this Essential?
For demanding and practical people we have simple and effective products at unbeatable prices. Mattress covers and pillowcases to protect your mattress and pillow. Duvets to keep you warm on cold nights. In short, products that are a commitment to quality at a good price.

What is this Quilted Breathable Mattress Protector?
Because a non-waterproof breathable quilted protector comfortably protects the mattress from stains.
Technology
SANFORISED: treatment that prevents cotton fabric from shrinking excessively after washing.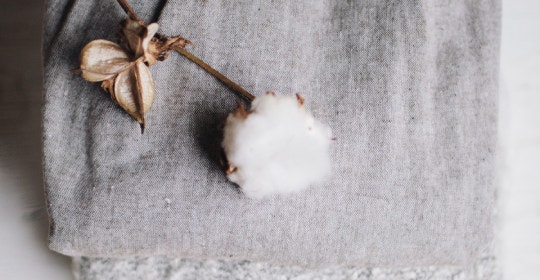 Functionalities
EASY ADJUSTMENT: secure and stable hold that is easy to put on or take off for a better wash.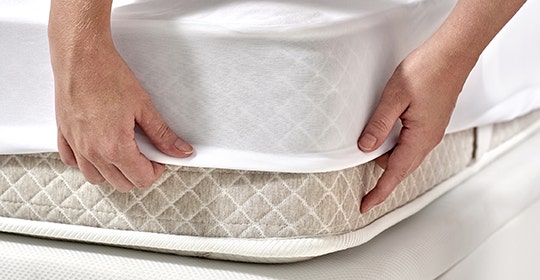 Composition
Tejido superior: rizo 80% algodón - 20% poliéster. Tejido inferior: 50% algodón - 50% poliéster. Relleno: fibra hueca siliconada tacto plumón, 100% poliéster. Faldón ajustable: rizo 80% algodón - 20% poliéster.