Quilted Breathable Bamboo mattress protector
To sleep well and wake up better yout better choice is our bamboo quilted mattress protector. It is very breathable, and its padding and silky textured fabric offers additional comfort night after night.
Equivalencias de cama
Sizes and dimensions guide
Guide to heights and measurements
We explain how to correctly measure the height of our products and which accessories you should choose according to the size of your bed.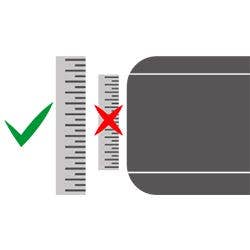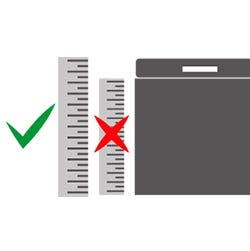 Natural

Adjustable bed skirt

Easy maintenance

Height
For whom is this Bamboo?
For nature lovers, the bamboo line offers extra breathability over traditional cotton. Obtained in a natural and environmentally friendly way, bamboo fiber is highly breathable and helps to keep your bed cool, hygienic and odourless.

What is this Quilted Breathable Mattress Protector?
Because a non-waterproof breathable quilted protector comfortably protects the mattress from stains.
Technology
ECOLOFIL® FEATHER TOUCH are siliconised polyester fibres that are very comfortable and feel similar to feather.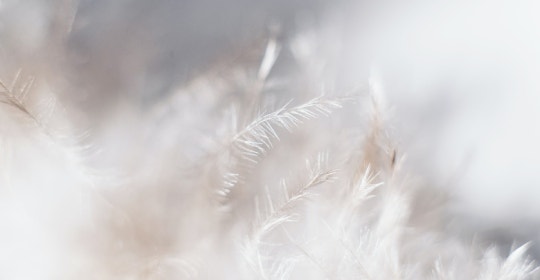 Functionalities
EASY ADJUSTMENT: secure and stable hold that is easy to put on or take off for a better wash.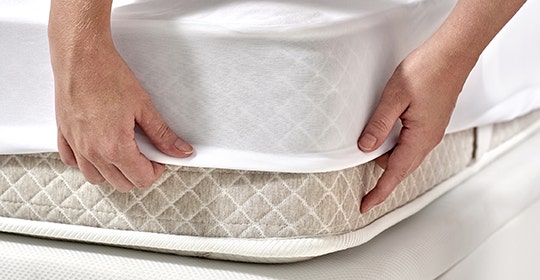 Composition
Top fabric: terry 80% bamboo, 20% polyester. Back fabric: microfiber 100%. Filling: hollow siliconosed fibre, down touch, 100% polyester. Elastic skirt. Suitable for mattresses up to 32 cm deep.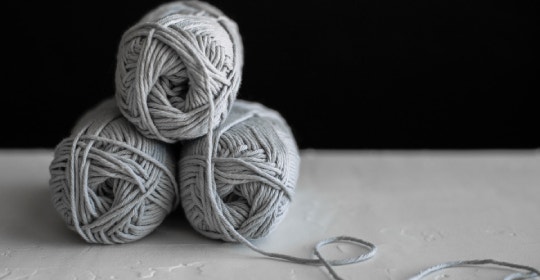 We found other products you might like!
Price: 80x190/200 (12 more measures)

Thanks to Tencel, this product is ultra breahtable, very absorbent, soft and waterproof.

Price: 60x120 (12 more measures)

Protector de colchón acolchado con tejido de Tencel termorregulador, hípertranspirable y extra suave de origen botánico. Absorbe la humedad y la libera al exterior con la misma rapidez. Es válido para...