Glacier coloured wooden folding storage bed - NATURBX.GLACIAR
Pikolin's Naturbox wooden folding storage bed, as well as being the ideal bracket for any type of mattress, turns into a maximum capacity horizontal wardrobe that every household needs. LID: Highly durable breathable lid that is upholstered with a breathable 3D fabric, providing the Base Air System (B.A.S) technology. Solid wood handle with brand identification in the same colour as the lid. Mattress guide in a steel rod on the headboard. Easy front opening system using gas pistons. BASIN: On-trend exterior and interior laminates. Distinguishable solid wood corners that define the position of the folding bed: - Straight for the headboard. - Curved for the footboard. 25 mm thick basin headboard, footboard and side rails. Accessibility to the inside from all angles.
Altura: +/-32,00cm
Sizes and dimensions guide
Guide to heights and measurements
We explain how to correctly measure the height of our products and which accessories you should choose according to the size of your bed.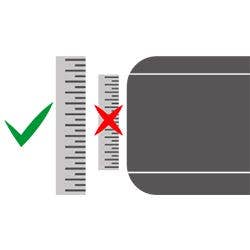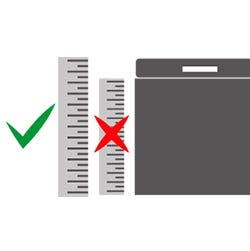 Guarantee

Leader Brand

Mattress withdrawal

Assembly included

Upholstery

Storage bed frame height

32,00 cm
Who is this Pikolin fold-away storage bed good for?
If you want to enjoy a good night's sleep and you are also looking for extra storage space for your bedroom, this fold-away storage bed guarantees you a good rest. With it, you will have the right base for your mattress and you will no longer have headaches when trying to decide how to organise everything in your bedroom.
Why buy this Pikolin fold-away storage bed?
Choosing the right bed base is the best guarantee to enjoy the benefits of your mattress throughout its useful life. Fold-away storage beds help you to achieve this thanks to their resistant metal steel structure and upholstery with 3D fabric, which, in addition to being breathable, helps create a quality aesthetic.
The exclusive Pikolin Base Air System and Double Support technologies also help you sleep well every night. They are responsible for providing the most suitable ventilation, regardless of the type of mattress you have chosen to combine with it.
You can also take advantage of the internal capacity of this Pikolin fold-away storage bed! Easily access everything you have stored inside thanks to the wooden handles and its opening system with pneumatic springs or gas pistons, which allow you to open it from any angle and they also do not make any noise. Choose the fold-away storage bed that best adapts to your rest space!
Composition
Tejido exterior: POLYESTER: 100%