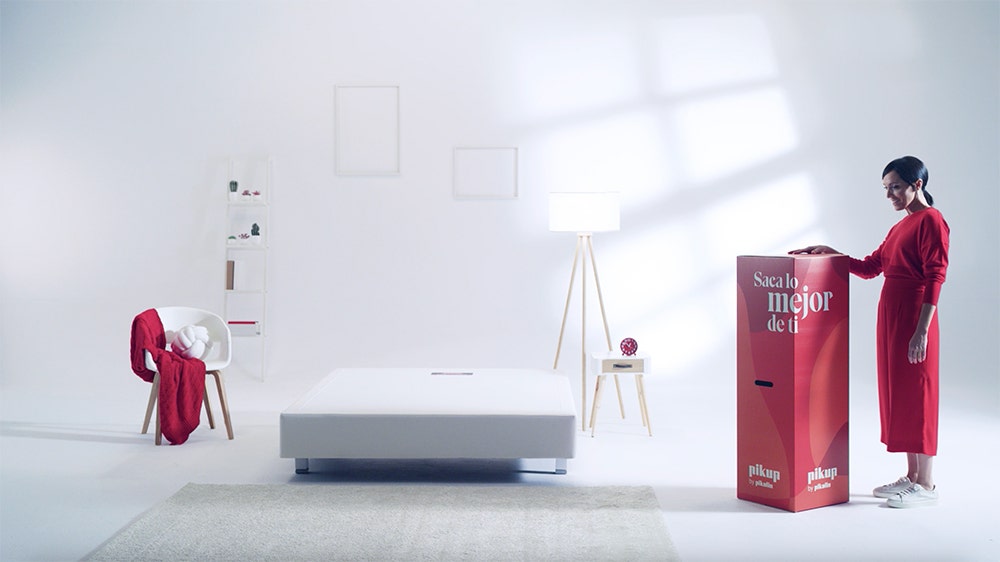 50% off on PikUp mattresses
Arrives at your home in 72 hours
Monument is a mattress formed by the Confortcel foaming core. This high resilience material efficiently supports body weight and maintains its properties for rest throughout the entire useful life of ...

A 26 cm high, medium firmness pocket coil spring mattress with Adapt-Tech technology and Fibercel padding. The Boulevard mattress has HR foam and fibre padding that makes the mattress highly comfortab...

The Arce mattress is an economic mattress with Normablock springs and Fibercel padding. Thanks to its height of 23 cm, this continuous thread spring mattress is a safe and long-lasting choice. With me...

This wooden glacier-coloured folding storage base with articulated upholstered base is ideal for taking advantage of storage space in your bedroom. It is designed specially for your comfort. It's comf...

Enjoy our pack with a glacier-coloured Naturbox folding storage base and the Elan mattress made of Confortcel cellular material and Fibercel padding. The combination of these materials efficiently sup...

This pack includes a set of complete trundle bed bases. It is made up of two Pikolin bed bases that, together with the lower and upper sling kits, form a complete trundle bed base. To be able to remov...
Choose your payment method
Choose between deferred payment method, PayPal or credit card.
100% Spanish brand
All our products have the guarantee of a leading Spanish brand in the sector with more than 70 years of experience.
Take advantage of our discounts
Sign up and don't miss any discounts
FREE fast shipping
Rolled mattresses include free fast shipping. Enjoy them in 48/72 hours.
Shipping, assembly and removal included
All our products come with free shipping, assembly included and we remove the old one for free.