Pack containing a pocket coil spring mattress and a glacier-coloured folding storage base - BOULEV.+AP11518
✔ Enjoy your Pikolin bed with this pack
✔ Pocket coil spring mattress with Fibercel padding
✔ Glacier-coloured folding storage base with front opening
✔ Setup and free collection of the old base included

Altura: +/-58 cm
Sizes and dimensions guide
Guide to heights and measurements
We explain how to correctly measure the height of our products and which accessories you should choose according to the size of your bed.



Pay in 3 or 4 or 6 or 10 or 12 free
with credit card
×
x
| | |
| --- | --- |
| First payment : | |
| Following mensualities : | |
| | |
| --- | --- |
| Total : | |
| Credit cost included : | |
Or

Enjoy our pack with a glacier-coloured Naturbox folding storage base and the Boulevard mattress made of Adapt-Tech pocket coil spring and Fibercel padding, with medium firmness and 26 cm high. Made of HR foam and fibre padding, this Boulevard mattress makes the mattress highly comfortable, and this, combined with its pocket coil spring core, turns it into a great option as the star of anyone's rest. Our Naturbox glacier-coloured wooden folding storage base allows you to have a comfortable and pleasant rest without sacrificing any extra storage space in your bedroom. It consists of a high-capacity basin and an upholstered breathable lid. It has a wooden handle and a mattress guide that holds the mattress in place to facilitate its front opening.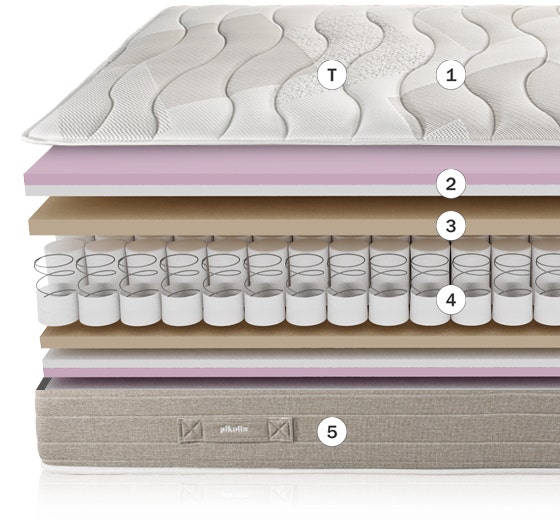 1. Stretch Fabric: has a great feel and weight that provides elasticity and breathability.
2. Fibercel®: combination of athermic fibre and an HR polyether layer. It creates extra smooth comfort by letting air continuously pass through during rest for better breathability.
3. High-density Reinforced Polyether: shock absorbing, which provides comfortable stability during rest.
4. Adapt-Tech® Core: pocket coil springs that adapt point by point to the morphology of each sleeper and favours sleep independence.
5. It has four stitched-on handles, which prove useful when handling the mattress.
T. Triple Barrier®: Complete and continuous hygienic protection. This barrier protects the user against the main causes of allergies, including mites, bacteria, and fungi, throughout the useful life of the mattress.
Adapt-Tech: Pocket-coil innerspring unit, independent from each other and packed in resistant and durable fabric.
Adaptability
The shock absorber on these mattresses provides them with a perfect stability, whereas the Adapt Tech® pocket coil spring system ensures that the mattress adapts to your most comfortable position every night to obtain a fully restorative rest.
Stability
No transmission of movements from one part of the bed to the other. If you share a rest space, you will not have to worry about the other person's movements as this core of springs adapts point by point to each morphology.
Air circulation
The fabric into which the springs are packed allows air circulation and the passage of air in the core of this mattress.
Technology
Core technology: Pocket-coil innerspring unit, independent from each other and packed in resistant and durable fabric.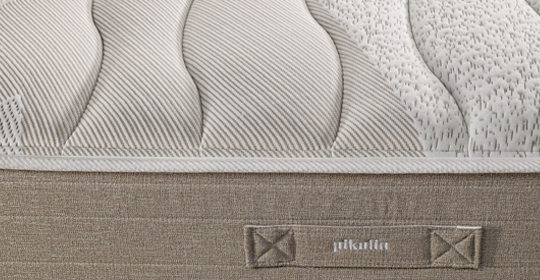 Functionalities
Thanks to the Adapt-Tech pocket spring technology, this mattress offers three different stable zones, so you won't feel any movement when you sleep.

Thanks to its layer that combines athermic fibre with polyester fibre, it guarantees a high level of breathability.

Its front opening system is easy, convenient and practical. You can access the inside of the basin from any angle. It stands out for its lack of noise when operating.

This storage base has a breathable lid upholstered with 3D fabric that provides air circulation to your rest.

Enjoy an extra storage space without sacrificing the comfort and quality of your rest.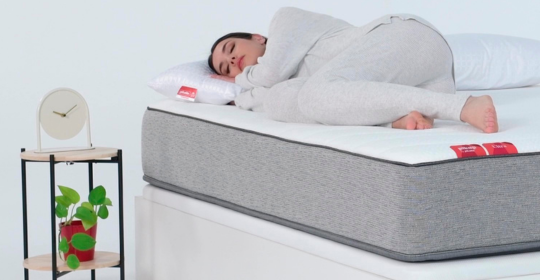 Composition
Reinforced upper kit (Ref. KT47023): It reaches a height of 37 cm. It allows you to turn any non-articulated bed base into the upper part of a trundle bed. It is specially reinforced and provides great stability
Lower kit (Ref. KT47013): it transforms any non-articulated bed base into the lower part of a trundle bed
Maximum height available for the lower mattress with no bedding added: 18 cm
Outer fabric of the mattress: 100% polyester
Mattress layers: stretch fabric, Viscofoam®, athermic fibre, Confortcel®, athermic fibre, Viscofoam®, stretch fabric
If you choose 180x200 size, you are buying two folding storage beds which 90 cm width and the VR09914 union piece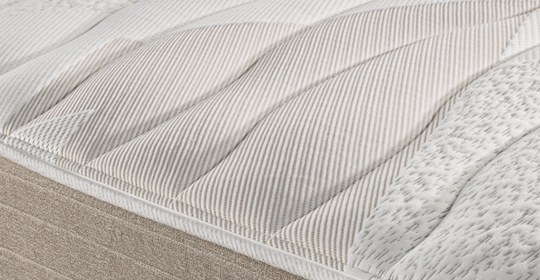 We found other products you might like!
From €757.81 Regular Price €1,693.95 Taxes included

From €886.49 Regular Price €1,294.99 Taxes included