Smart shape travel pillow
Designed to make your trips more comfortable. The properties of the memory foam ensure excellent neck-head support. This reduced version of the best-selling classic memory foam pillow is perfect to carry with you anywhere.
Bed equivalence
Sizes and dimensions guide
Guide to heights and measurements
We explain how to correctly measure the height of our products and which accessories you should choose according to the size of your bed.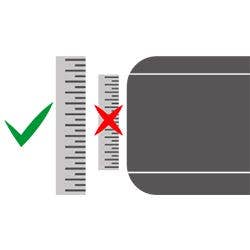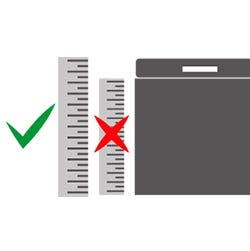 Pay in free
with credit card
×
3
x
| | |
| --- | --- |
| First payment : | |
| Following 2 monthly installments : | |
| | |
| --- | --- |
| Total : | |
| Credit cost included : | |
Or
4
x
| | |
| --- | --- |
| First payment : | |
| Following 3 monthly installments : | |
| | |
| --- | --- |
| Total : | |
| Credit cost included : | |
Or
6
x
| | |
| --- | --- |
| First payment : | |
| Following 5 monthly installments : | |
| | |
| --- | --- |
| Total : | |
| Credit cost included : | |
Or
10
x
| | |
| --- | --- |
| First payment : | |
| Following 9 monthly installments : | |
| | |
| --- | --- |
| Total : | |
| Credit cost included : | |
Or
12
x
| | |
| --- | --- |
| First payment : | |
| Following 11 monthly installments : | |
| | |
| --- | --- |
| Total : | |
| Credit cost included : | |
Competitive prices

Low firmness

Three years warranty

Easy maintenance