Visco cervical travel pillow, low firmness - KOSHO
✔ Ergonomic pillow made of memory foam
✔ Ideal for those looking to improve their comfort during their travels
✔ For cervical support or for use as a complementary pillow
✔ The cover is easy to wash and pleasing to the touch

Bed equivalence
Sizes and dimensions guide
Guide to heights and measurements
We explain how to correctly measure the height of our products and which accessories you should choose according to the size of your bed.



Pay in free
with credit card
×
x
| | |
| --- | --- |
| First payment : | |
| Following mensualities : | |
| | |
| --- | --- |
| Total : | |
| Credit cost included : | |
Or

Competitive prices

Low firmness

Three years warranty

Easy maintenance
Ergonomic viscoelastic pillow with low firmness, ideal for treating cervical problems while travelling. Eliminates pressure points while you rest, helping you to have a deep sleep.
Head and neck wellness whatever your needs are
A design to suit you
Hypoallergenic fibre pillow, viscoelastic pillow for a perfect fit of head and neck, luxurious natural feather pillow or latex pillow with the highest quality, the materials of our pillows fit your preferences. Also their design, often ergonomically designed to alleviate and prevent physical discomfort.
Recommendations according to sleeping posture
Firmness is important when choosing a pillow. Choose a high firmness pillow if you usually sleep on your side, a medium firmness pillow if you sleep on your back or change position a lot, and a low firmness pillow if you sleep on your stomach.


Special treatments
Our anti-dust mite and anti-allergy pillows are designed to make life easier for allergy sufferers. They prevent the appearance of allergens that threaten your sleep, and prevent coughing and sneezing.
What is this Ergonomic memory foam pillows?
These pillows help relieve muscle aches and blood pressure in specific parts of the body, such as the neck, legs, knees, lower back or tailbone.
Functionalities
ERGONOMIC: it has been designed with posture and anatomy in mind to promote a natural posture.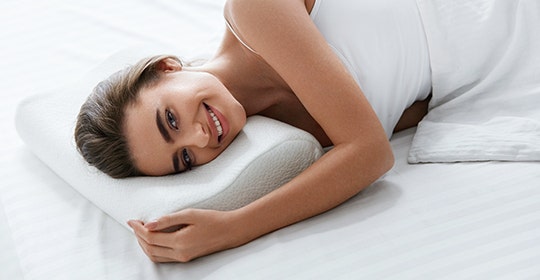 Composition
Composition: Outer cover: 80% cotton - 20% polyester. Core: memory foam. Medium soft, medium support pillow.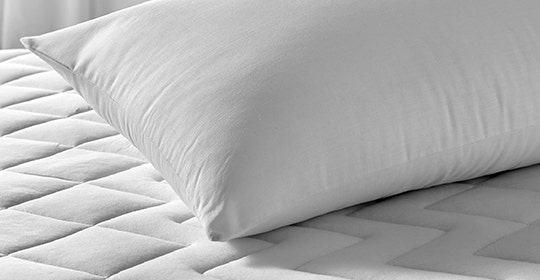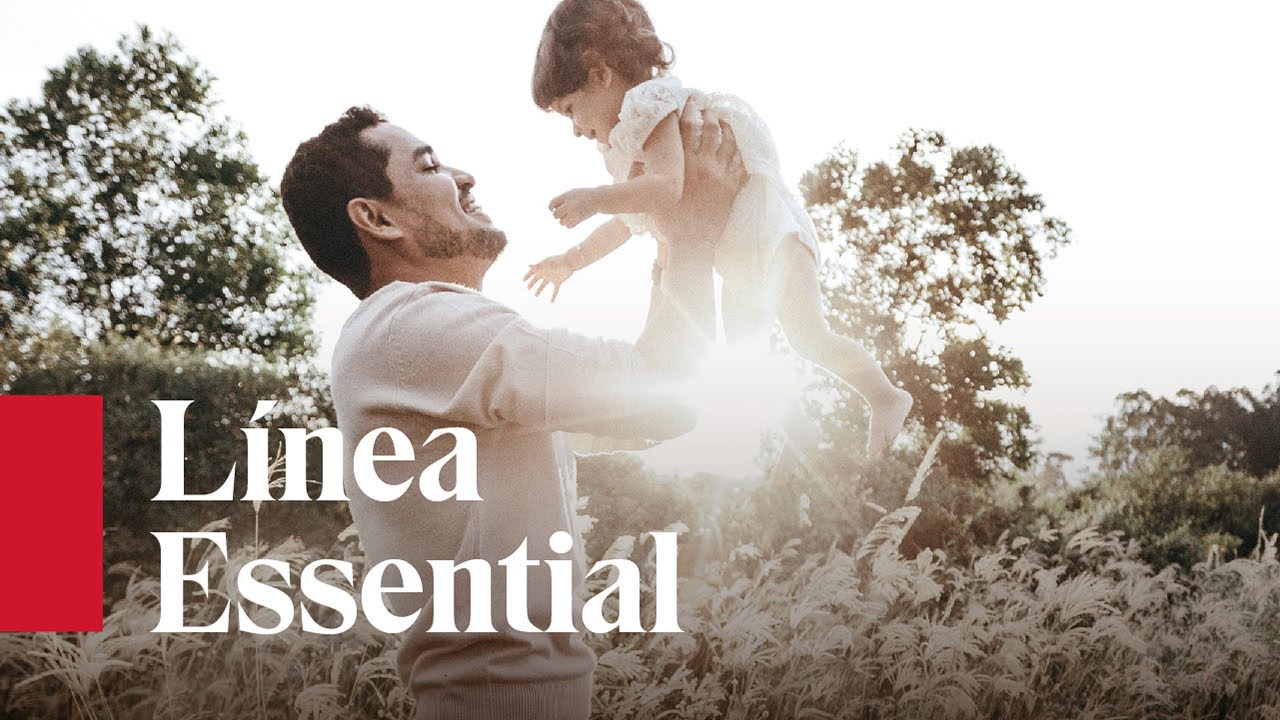 We found other products you might like!