How to measure the height of Pikolin products
Mattresses
The height of our mattresses is an approximate measurement, as it is a product with a padded finish padding whose height may vary slightly. This can be a variation of +/- 1 cm. This is based on the European UNE-EN 1334 quality standard. This standard indicates that, when measuring mattresses, a tolerance of +/- 1 cm must be considered. Also, for mattresses that are sent rolled up, they may take a few hours to regain their height after being unpacked.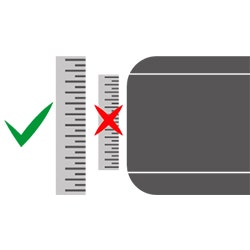 Folding storage bases
To correctly measure the height of folding storage bases, you must take into account that the height we indicate is the total height of the storage base. In other words, the sum of the height of the basin and the height of the lid.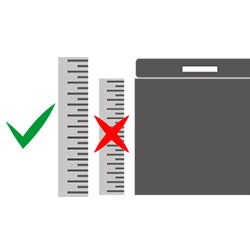 Bed bases and upholstered bases
The height of bed bases and upholstered bases depends on the thickness of the base and the height of the legs you choose for that base. By default, upholstered platform bases have legs of 25 or 25.3 centimetres in height and storage bases or ergoboxes have legs of 10 cm in height
Pillows
The height of pillows is an approximate measurement, as it is a padded product that may suffer from slight variations. Moreover, depending on the material of the pillow, it is more or less easy to take this measurement.
Duvets
To choose the correct duvet measurement, not only must you take into account the width and length measurements of the mattress, but also its height and that of the storage base, so that you can determine the drop and prevent the duvet from being too short or too long.
The most common bed measurements are 90 cm (duvet 150 x 220 cm), 135 cm (duvet 220 x 220 cm) and 150 cm (duvet 240 x 220 cm), but taking into account the size of the mattress and the storage base, we may want a higher size if we prefer it to hang more down the sides, either to leave it that way or to tuck it under the mattress.
Protection
To choose protection for our bed, we must measure the height of the mattress so that when we choose the cover or protector, we can choose the correct size not only in length and width, but also in height. As the mattress is a padded product, it can give us a margin of 1 or 2 centimetres, so we must be careful and measure the mattress from its highest points.
Complements
Pikolin Home's bed complements adapt to your mattress without any problem. It is important to measure the height of the mattress so that the bottom sheet fits perfectly and the top sheets have the right drop without being too short. For other complements such as duvet covers, this will depend more on the size of the duvet than on the drop of the fabric along the sides of the mattress.