Aloe Vera Skin Dermoprotection Line
The products of the Aloe Vera Dermoprotection line feature dermoprotective treatments with soothing, regenerating and refreshing properties recommended especially for sensitive and atopic skin. The Aloe Vera plant has disinfectant qualities and helps combat unwanted odours, qualities which are then transferred to bed products featuring this treatment.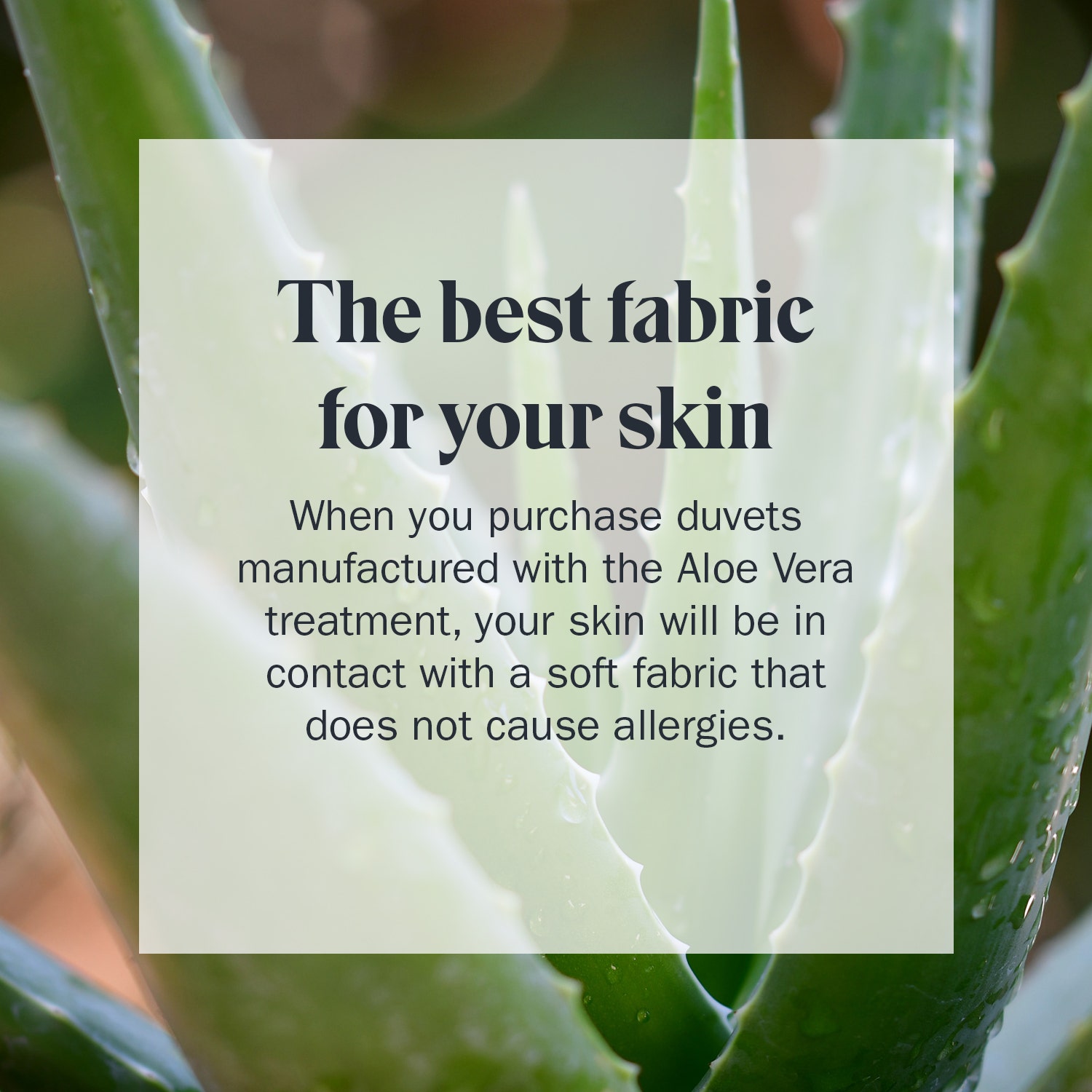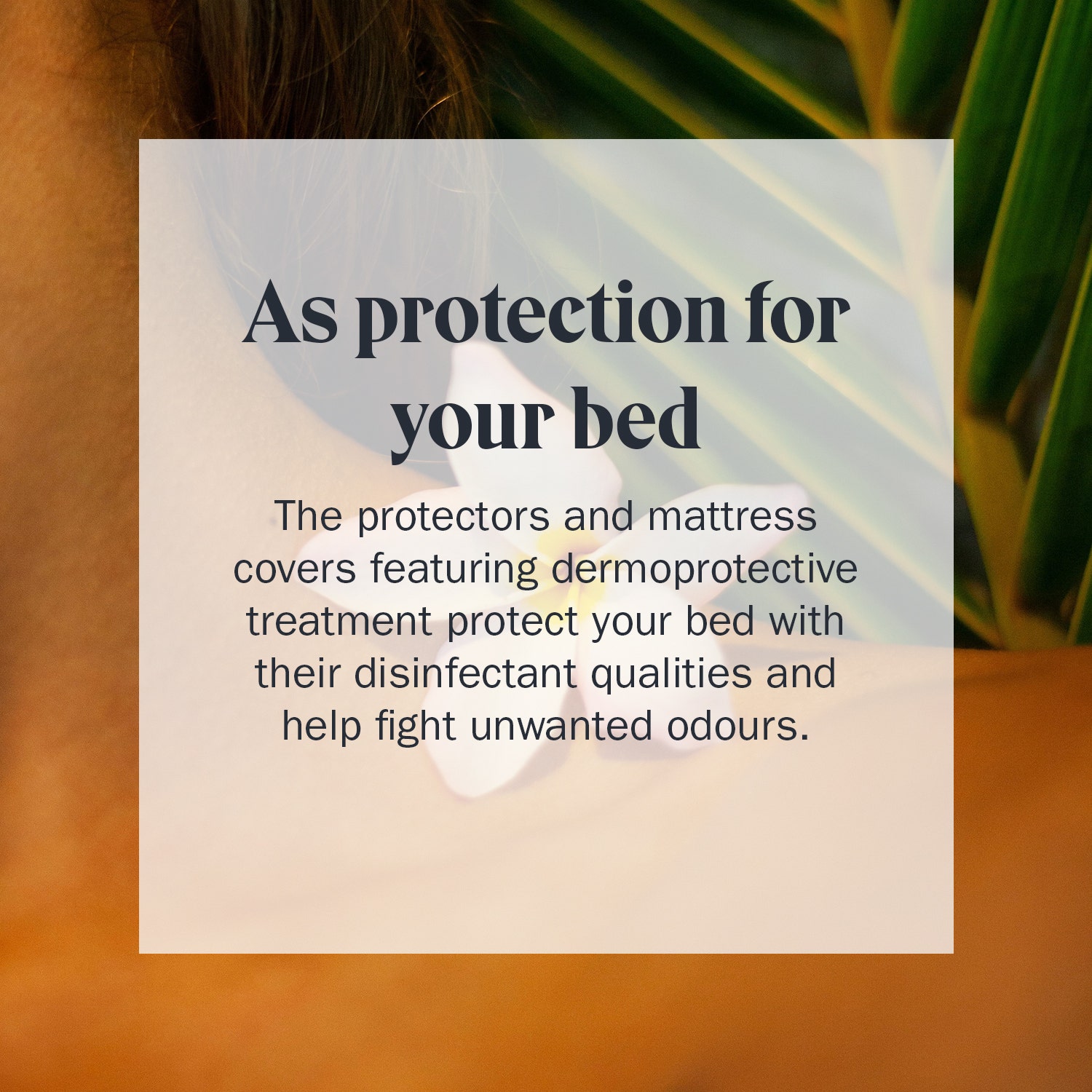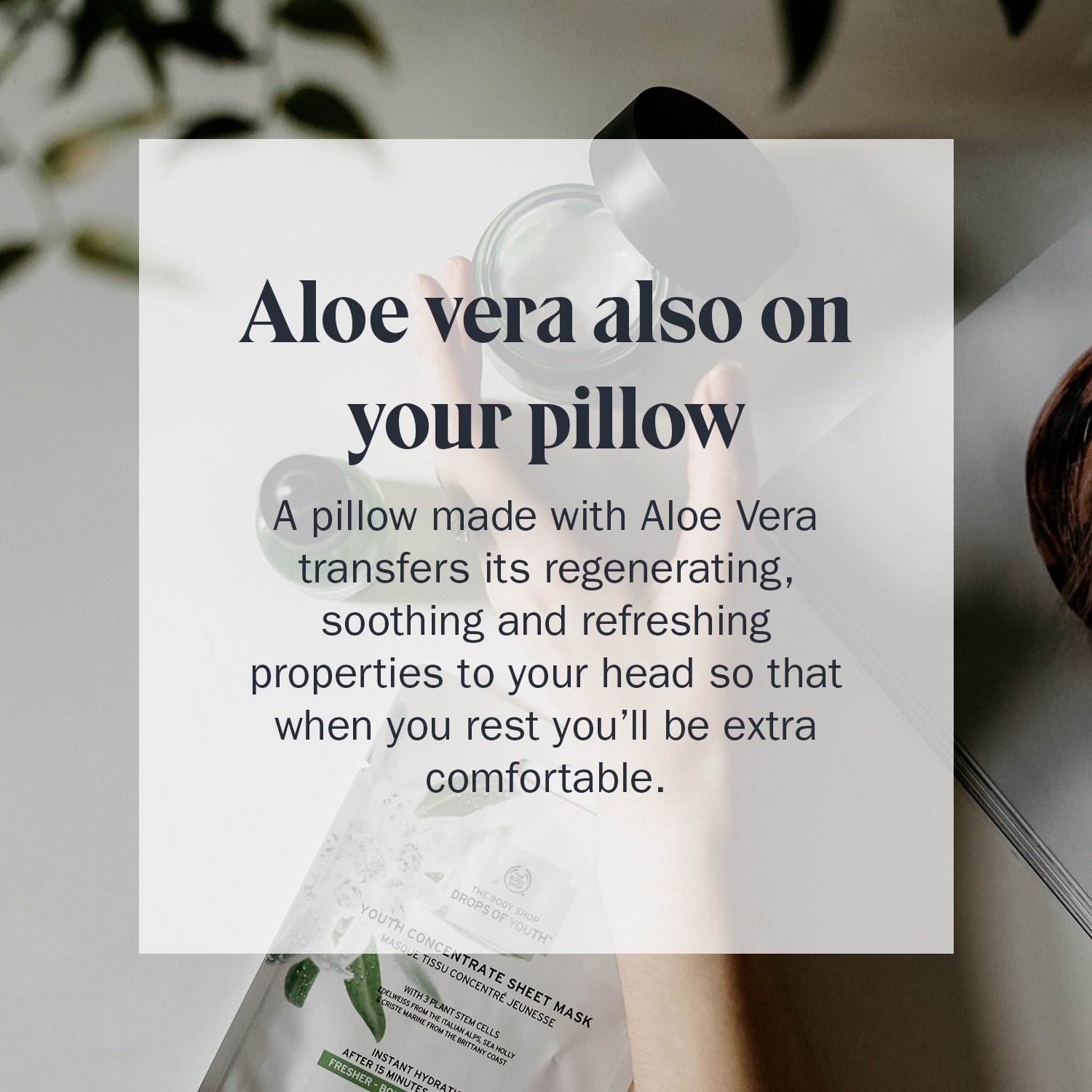 Memory foam pillow with Aloe Vera dermoprotective treatment and silver thread that transmits exceptional levels of relaxation and comfort. Aloe Vera is dermoprotective, naturally antibacterial and hel...

Terry cotton pillow cover is waterproof and breathable thanks to its Smartseal membrane. It is made with an anti-mite treatment that helps minimise allergy symptoms such as coughing and sneezing which...

Mattress cover with Aloe Vera treatment which is naturally antibacterial and helps fight unwanted odours. It is completely breathable, extra soft and covers all 6 sides of the mattress, offering perfe...

Protector/quilted mattress cover with breathable Aloe Vera dermoprotective treatment with antibacterial qualities that naturally reduces bad odours. It is designed for mattresses up to 32 centimetres ...

Quilted fibre mattress protector with Aloe Vera dermoprotective finish recommended for sensitive and atopic skin and with soothing, refreshing and regenerating properties. It is waterproof and breatha...

Ecolofil silicone hollow fibre duvet that feels similar to down and is 500 gr, perfect for winter and for rooms with cold temperatures. Manufactured with a dermoprotective treatment that's naturally s...

DUO Ecolofil silicone hollow fibre duvet with a soft touch similar to down with a natural soothing and refreshing Aloe Vera dermoprotective treatment, ideal for people with sensitive and atopic skin. ...

Ecolofil silicone hollow fibre duvet/filling of 400gr/m², recommended for winter and for rooms with cold temperatures. Treated with Aloe Vera, naturally antibacterial and perfect for sensitive skin.

150gr duvet perfect for spring and summer nights and for rooms with warm temperatures or with central heating. Because it is manufactured with an Aloe Vera finish with soothing and refreshing properti...

Duvet with Ecofil hollow siliconised fibre of 300 gr for autumn and winter and for rooms with medium and cold temperatures. Features dermoprotective Aloe Vera treatment. Its combination of Ecolofil si...
If you want to choose a duvet with Aloe Vera and you have questions about the measurements, we will help you:

Learn about our Aloe Vera Dermoprotection line