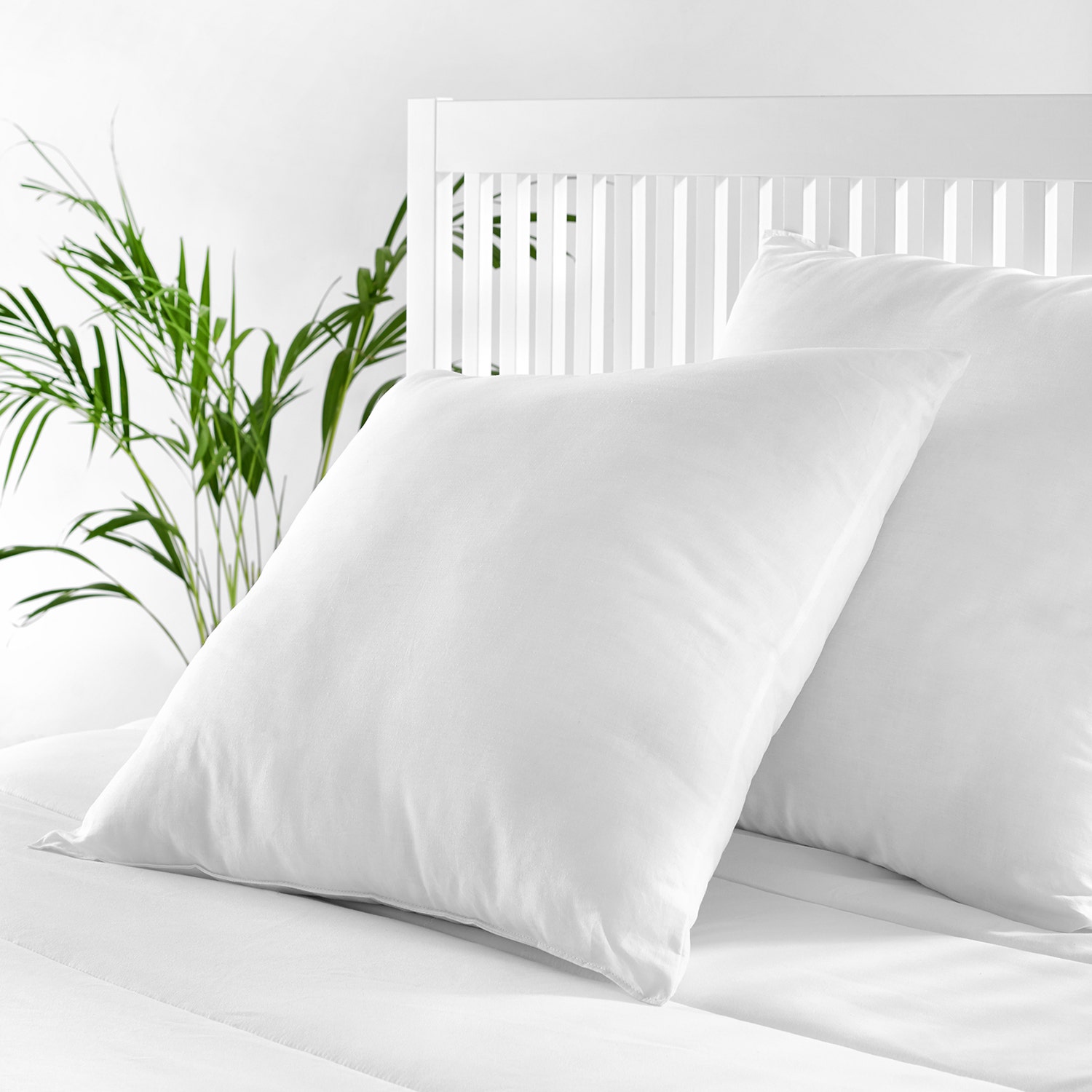 They play an important role in the decoration. They are usually the same colour as other decorative elements in the room, contrasting with the colour of the sheets.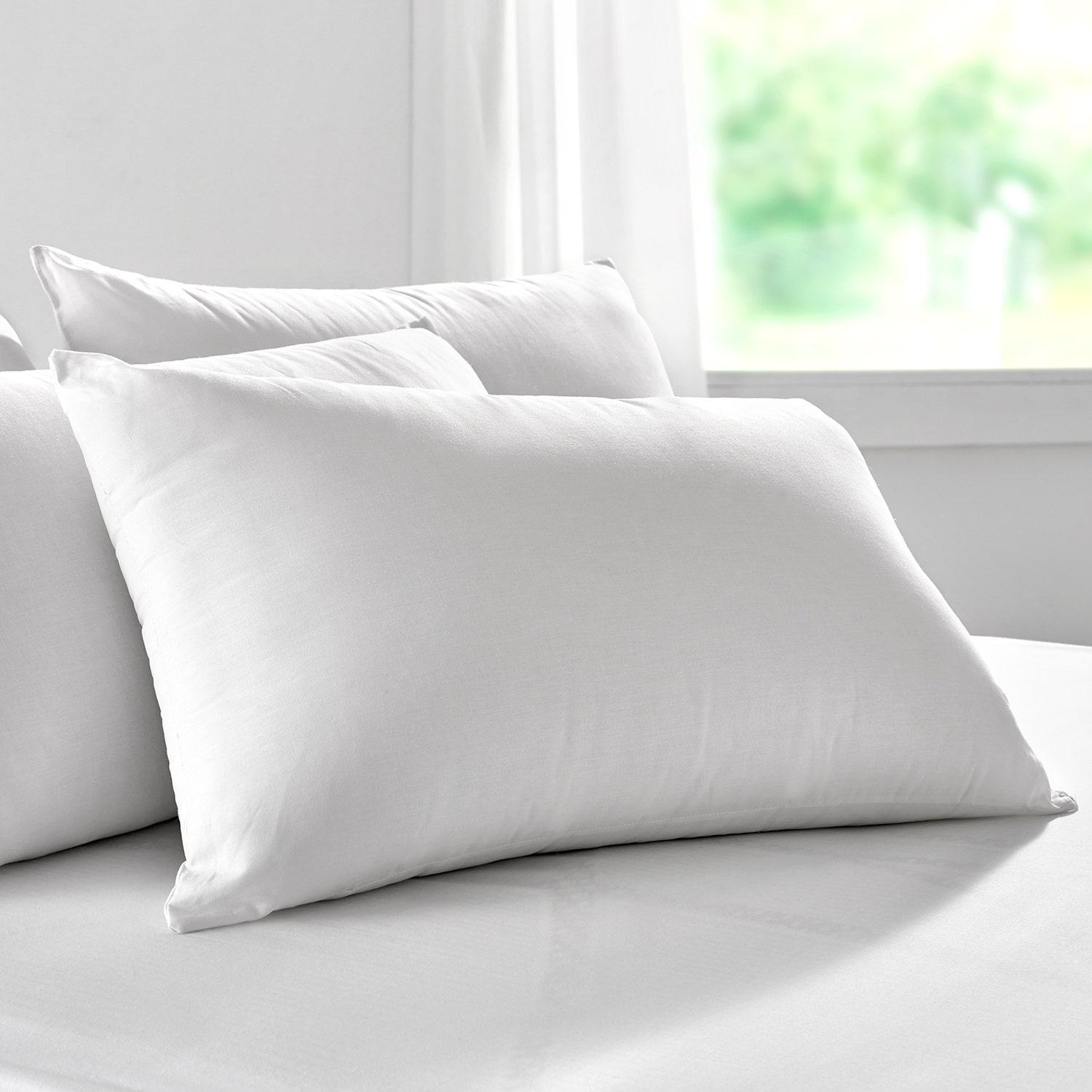 We have the perfect models to sleep as a couple. Low, medium, high and high firmness.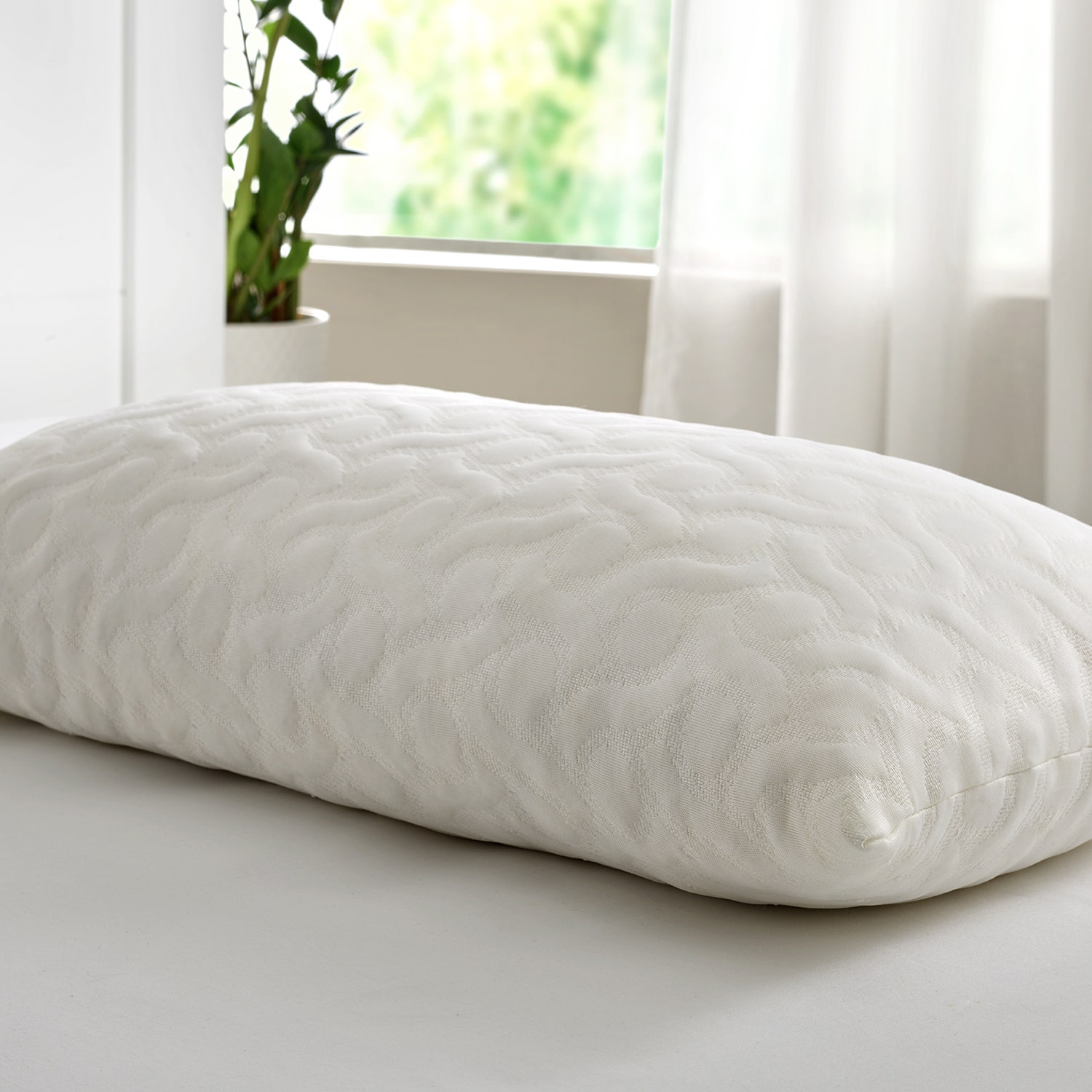 You will find the most affordable models. Perfect if you're looking to get a good night's sleep and avoid neck, shoulder and back pain.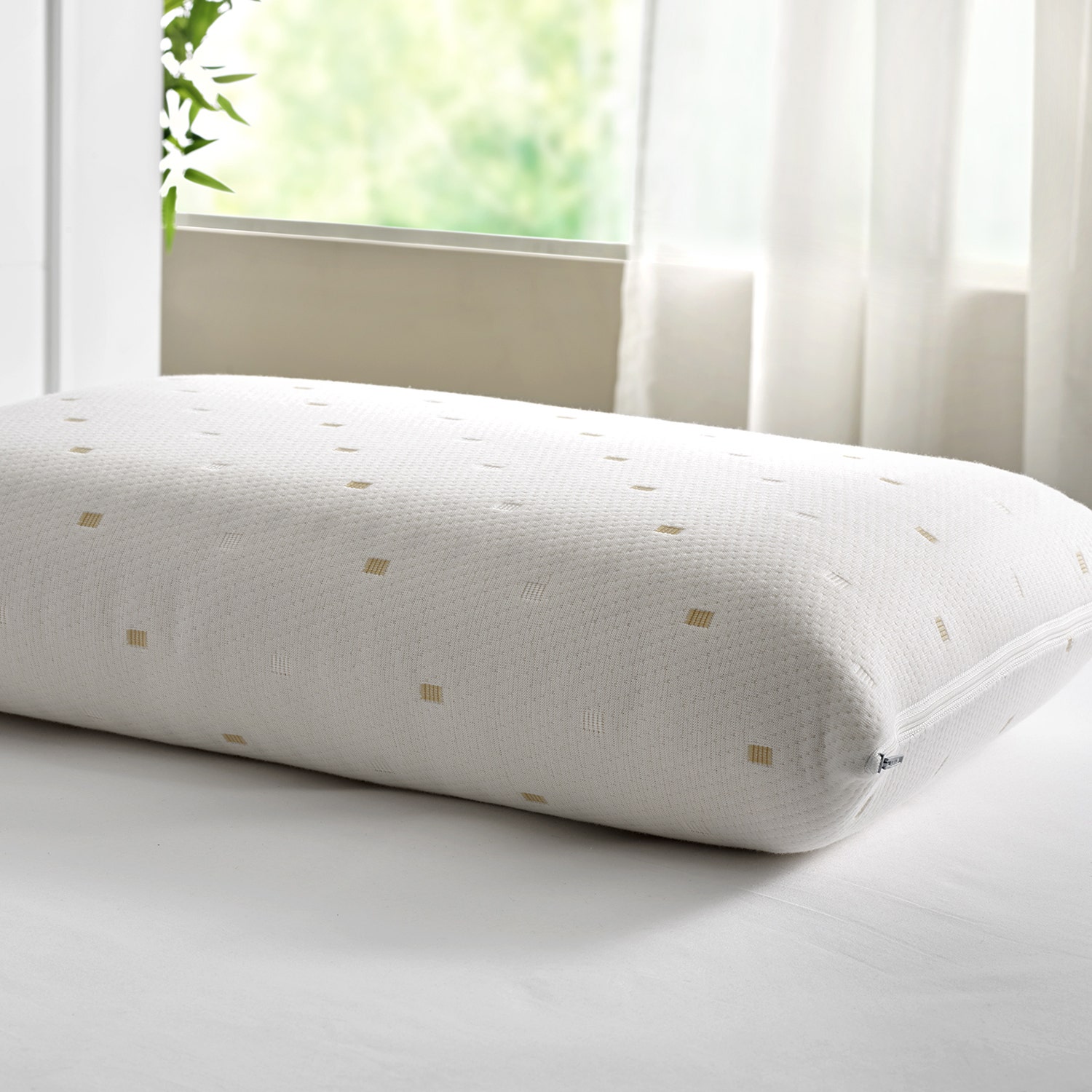 Recommended for people with allergies due to its breathability and resilience.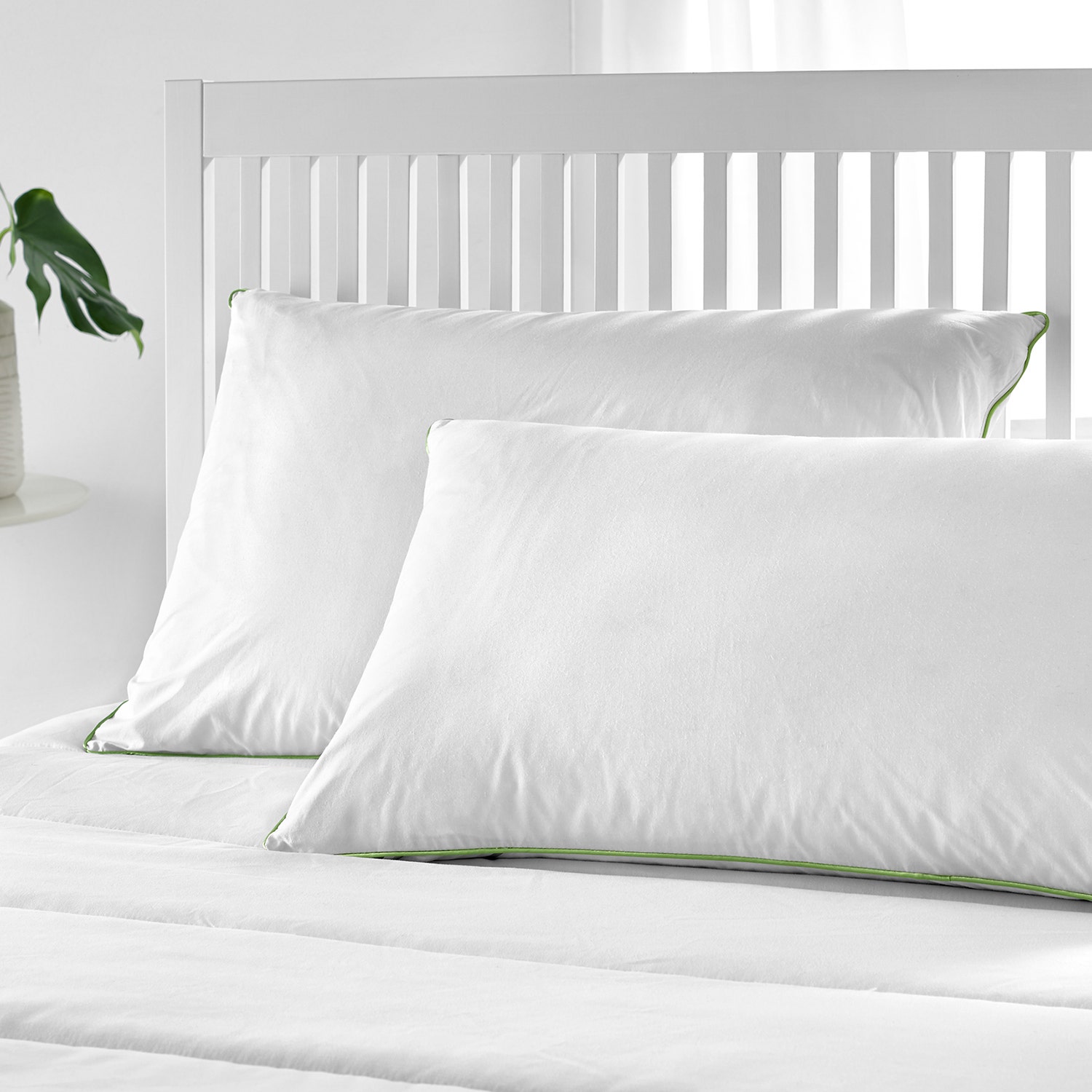 They provide relaxation with the luxury of the best hotels and unparalleled comfort.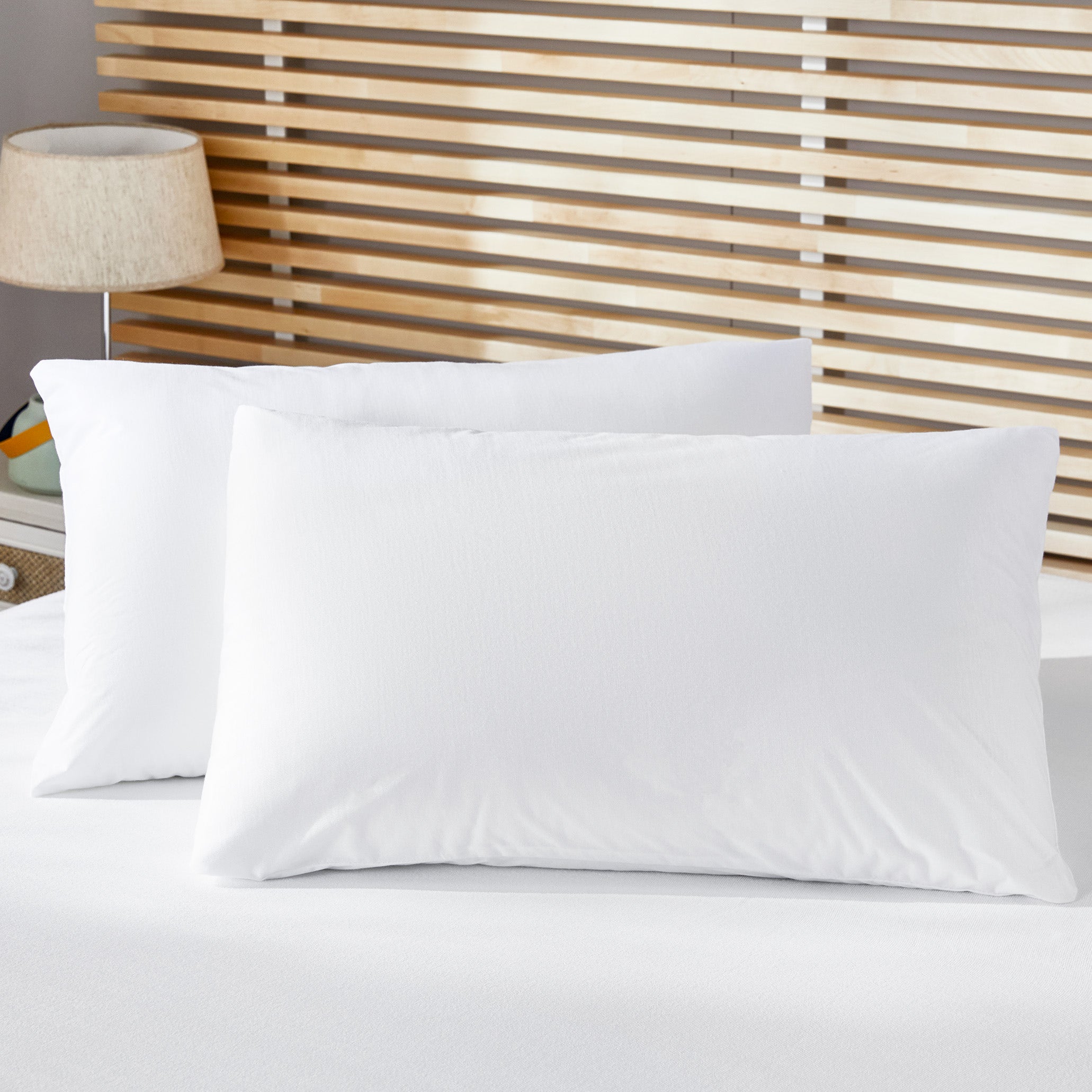 They protect the filling, absorb excess moisture and offer an extra soft feel.
Other categories you may be interested in
Novelties
✔ Medium firmness fibre pillowcase
✔ 100% cotton pillow cover
✔ Breathable
✔ Very soft

✓ Two pillows for different preferences
✓ Visco Medium: medium firmness
✓ Memory Gel: medium-high firmness

Ergonomic memory foam pillow with double cover whose core has a special shape for better neck and head support. Its outer cover has Aloe Vera dermoprotective treatment, which makes it antibacterial an...

Ergonomic neck memory foam pillow which lets you sleep comfortably when you travel and prevents you from nodding off. Includes zip cover for better maintenance.

Fibre cushion filling, extra soft touch, 100% cotton outer fabric and anti-mite treatment. Ideal for decorating your bed next to the pillows or for decorating your sofa. It can also be used as a pillo...

Our decorative cushion filling is filled with Ecolofil siliconised hollow fibre and is very soft and fluffy. In case you want to use it for resting, it is also extra comfortable and recovers its origi...

High firmness memory foam flake pillow with Aloe Vera' natural and soothing properties for the skin. Ideal for side sleepers.

High firmness fibre pillow with a cotton cover and a gel touch that provides an excellent sensation of cosiness, as well being extremely soft.

Fibre pillow with double cotton cover made with an anti-dust mite treatment that helps to minimise allergy symptoms. It has a high firmness and is recommended for side sleeping.

Our pack of 2 Ecolofil® hollow siliconised fibre cushion fillings with Aloe Vera dermoprotective treatment is recommended for atopic and sensitive skin, as it soothes the skin. It is perfect for decor...