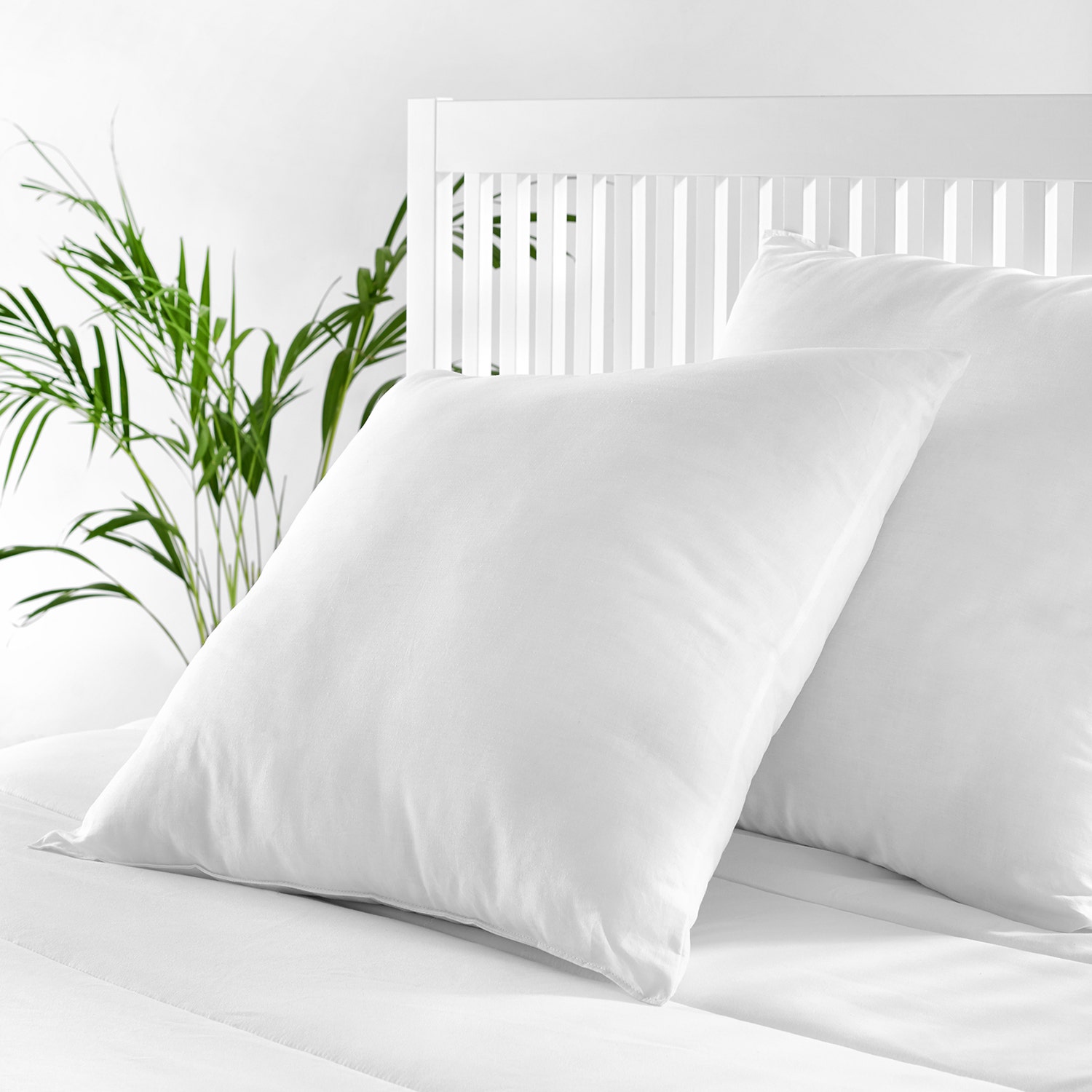 They play an important role in the decoration. They are usually the same colour as other decorative elements in the room, contrasting with the colour of the sheets.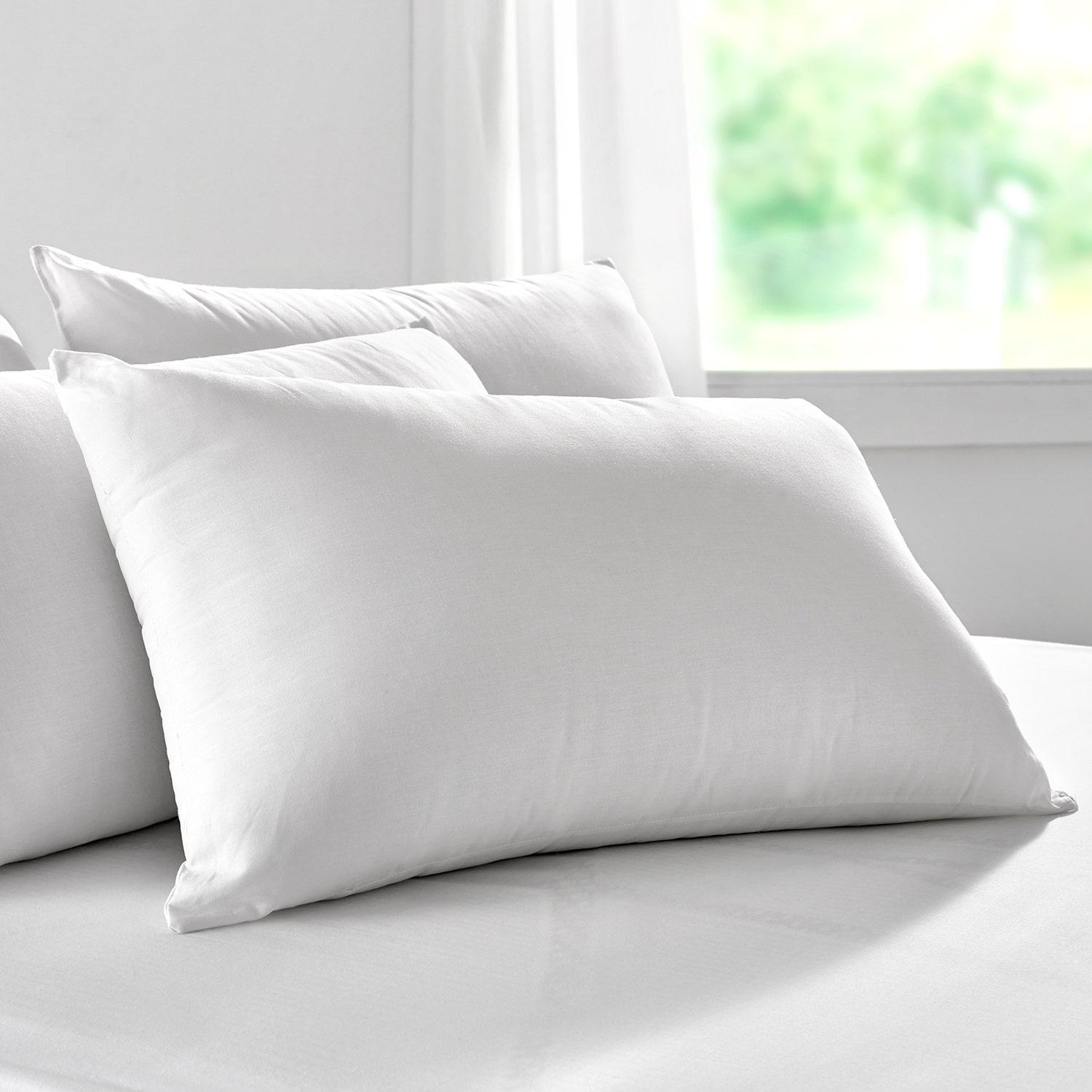 We have the perfect models to sleep as a couple. Low, medium, high and high firmness.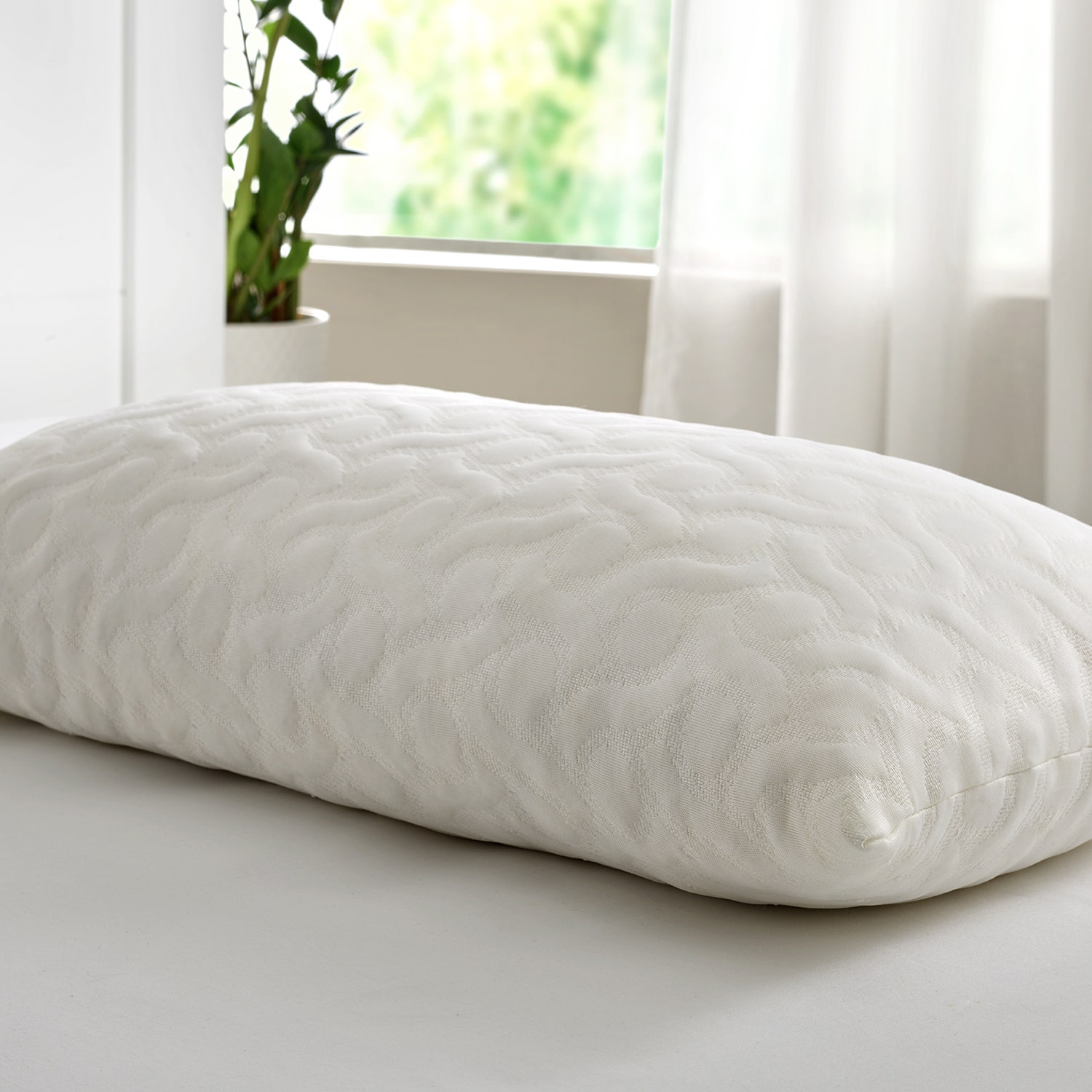 You will find the most affordable models. Perfect if you're looking to get a good night's sleep and avoid neck, shoulder and back pain.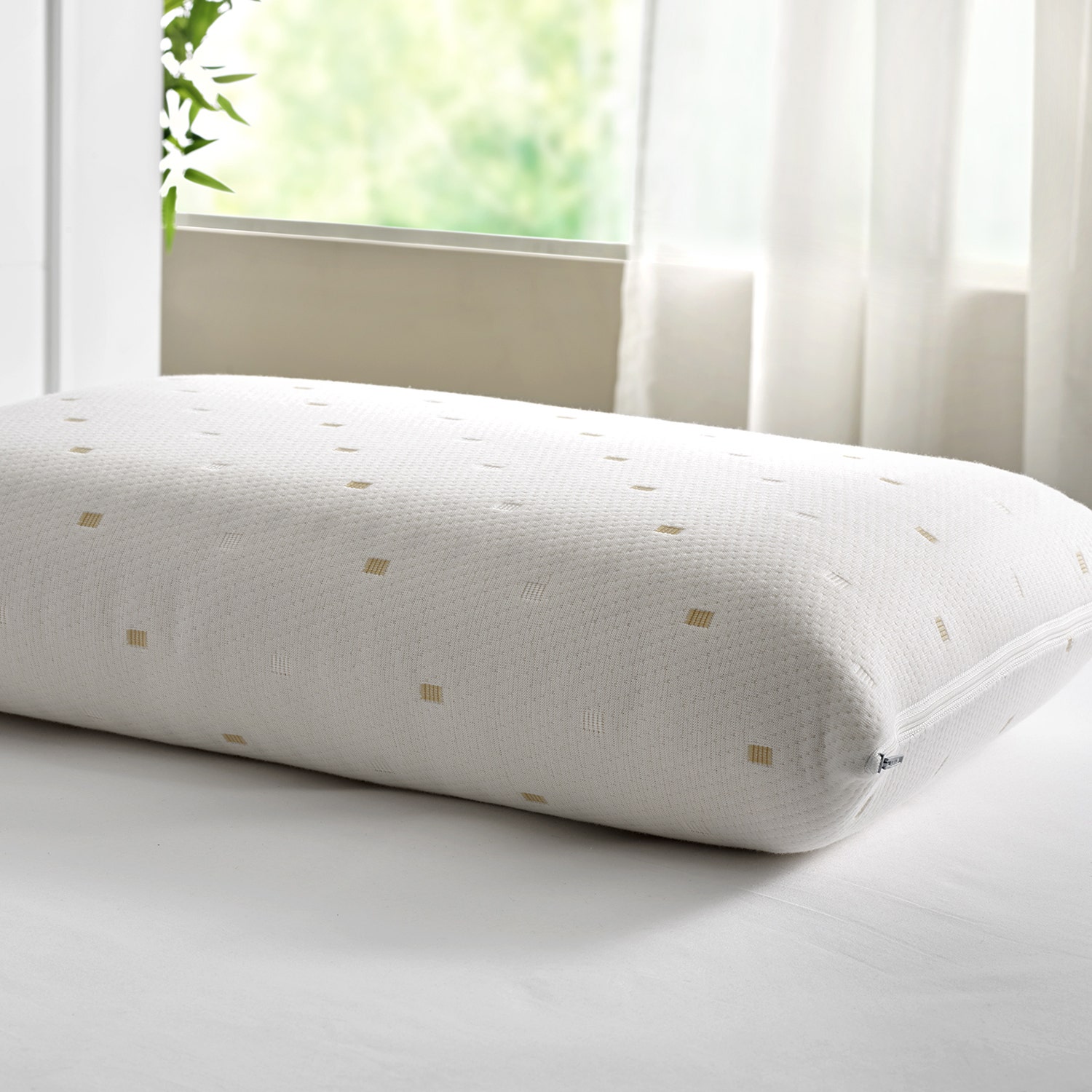 Recommended for people with allergies due to its breathability and resilience.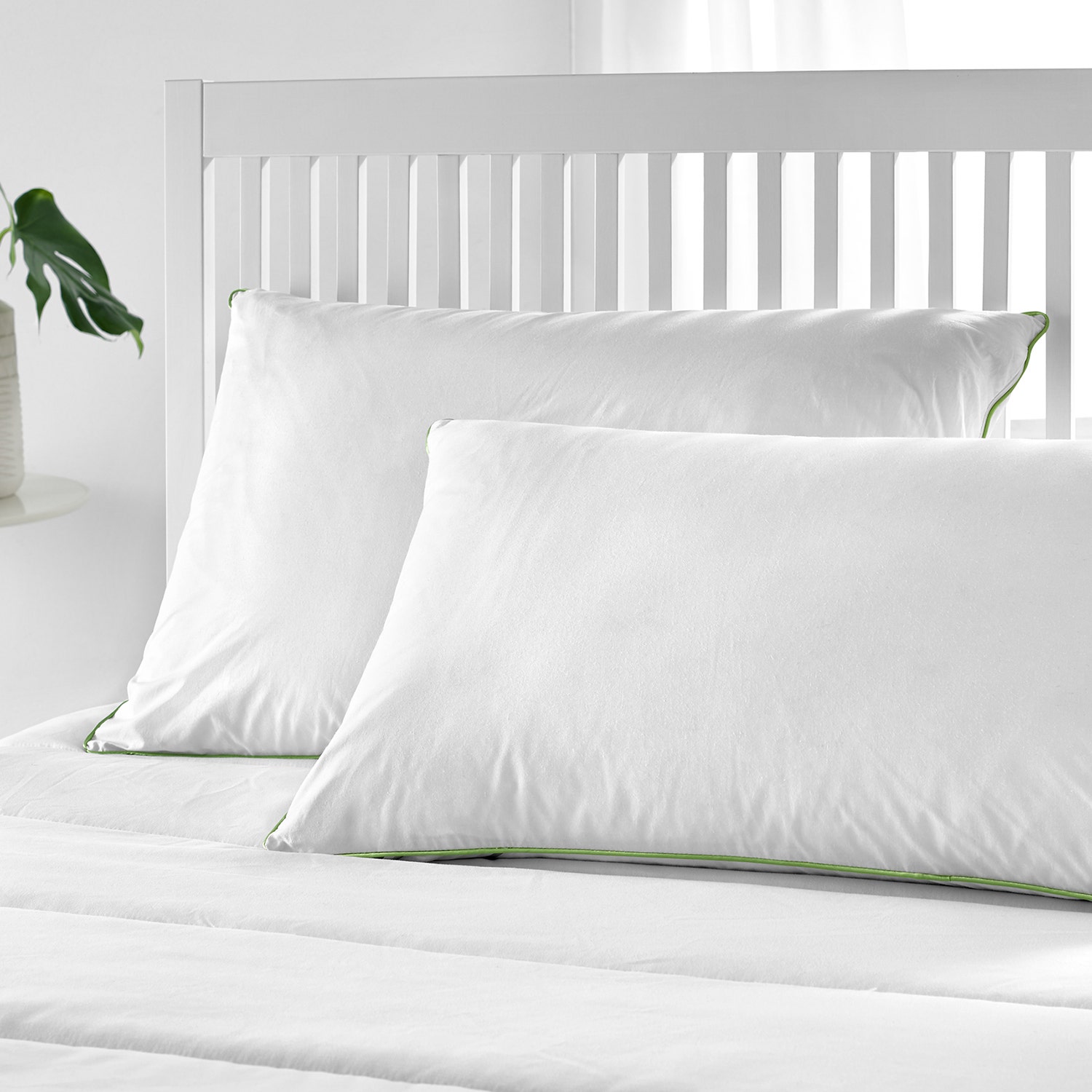 They provide relaxation with the luxury of the best hotels and unparalleled comfort.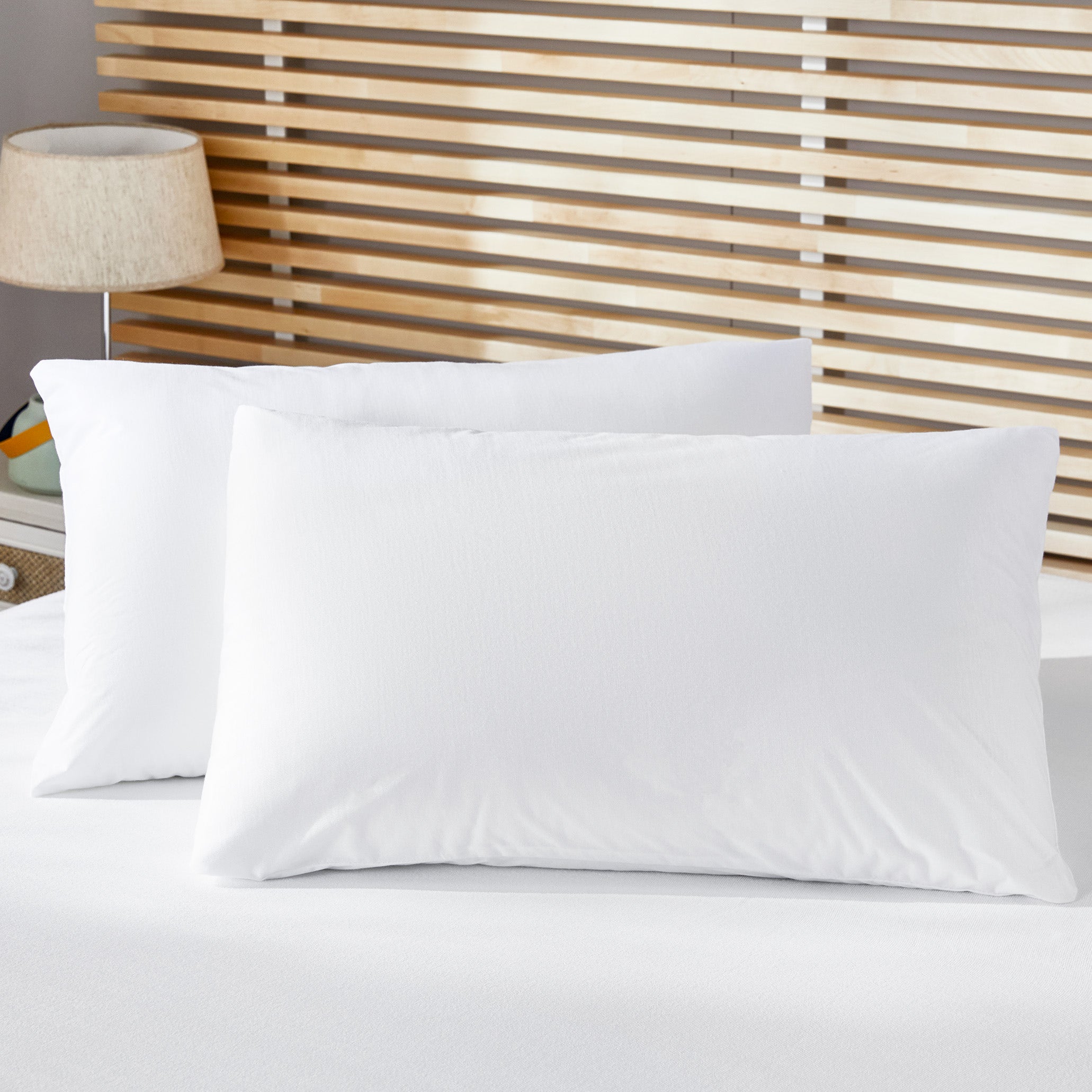 They protect the filling, absorb excess moisture and offer an extra soft feel.
Other categories you may be interested in
Novelties
Almohada ergonómica viscoelástica de doble funda cuyo núcleo tiene una forma especial para un mejor soporte de cuello y cabeza. Su funda exterior tiene tratamiento dermoprotector de Aloe Vera, que la ...

Ergonomic neck memory foam pillow which lets you sleep comfortably when you travel and prevents you from nodding off. Includes zip cover for better maintenance.

Fibre cushion filling, extra soft touch, 100% cotton outer fabric and anti-mite treatment. Ideal for decorating your bed next to the pillows or for decorating your sofa. It can also be used as a pillo...

Relleno de cojín decorativo de fibra hueca siliconada Ecolofil, muy suave y esponjoso. Si se utiliza para el descanso, es extracómodo y recupera su forma original rápidamente. Se limpia de forma senci...

High firmness memory foam flake pillow with Aloe Vera' natural and soothing properties for the skin. Ideal for side sleepers.

High firmness fibre pillow with a cotton cover and a gel touch that provides an excellent sensation of cosiness, as well being extremely soft.

Fibre pillow with double cotton cover made with an anti-dust mite treatment that helps to minimise allergy symptoms. It has a high firmness and is recommended for side sleeping.

Our pack of 2 Ecolofil® hollow siliconised fibre cushion fillings with Aloe Vera dermoprotective treatment is recommended for atopic and sensitive skin, as it soothes the skin. It is perfect for decor...

Our ergonomic foldable memory foam pillow with medium firmness is the perfect solution for those who sleep on their side with their knees together or like to rest with them raised high. It has been sp...

Almofada de 30% com capa dupla de algodão. Tem uma baixa firmeza, ideal para dormir de barriga para baixo.