Highly-firm viscoelastic foam youth mattress with a Normablock spring core - LEMON
✔ Viscoelastic foam mattress with a Normablock spring core
✔ Enjoy a full night's rest thanks to its high degree of firmness
✔ Great adaptability, air circulation and comfort
✔ The perfect night's rest for the youngest ones of the house

Altura: +/-22,00cm
Sizes and dimensions guide
Guide to heights and measurements
We explain how to correctly measure the height of our products and which accessories you should choose according to the size of your bed.



Pay in 3 or 4 or 6 or 10 or 12 free
with credit card
×
x
| | |
| --- | --- |
| First payment : | |
| Following mensualities : | |
| | |
| --- | --- |
| Total : | |
| Credit cost included : | |
Or

The Lemon mattress is a viscoelastic foam spring mattress ideal for young people looking for a mattress with an extra touch of firmness, as it has the same quality firmness as our Normablock spring core. The core, together with the viscoelastic foam, offers a stable and long-lasting rest with great adaptability, air circulation and comfort.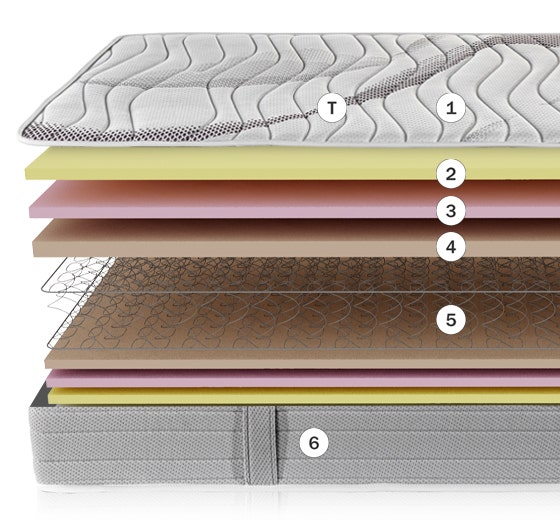 1. Its Stretch fabric, with a great feel and weight, provides elasticity and breathability.
2. The Viscofoam® layer adapts to the shape of the body, allowing the muscles to relax and the spine to adopt a natural and ergonomic position. It also reduces blood pressure and disperses the heat we generate while sleeping.
3. Its athermic fibre layer creates extra smooth comfort and lets air continuously pass through during rest.
4. Its high-density polyether shock absorber provides comfortable stability during rest hours.
5. The Normablock® innerspring unit provides the firmness necessary for a full and restful sleep.
6. It has four vertical handles, which prove helpful when handling the mattress.
T. Triple Barrera®: Pikolin's exclusive hygienic treatment that prevents the appearance of mites, bacteria and fungi.
Continuous thread spring system that offers a high degree of firmness and adaptation for a full rest.
Healthy back position
We add a greater number of springs to the lumbar area to favour the recovery of the spine and back muscles.
Durability
The continuous thread springs offer greater durability of the useful life of the mattress by not integrating knots into the springs, together with a heat treatment applied to the entire core.
Less body pressure
We maximise the number of springs to improve stability with a better distribution of pressure.
Internal air circulation
They do not contain any internal barrier with the aim of favouring air circulation and maintaining the hygiene and durability of the materials.
Technology
Core technology: Continuous thread spring system that offers a high degree of firmness and adaptation for a full rest.

Padding tecnology: Viscofoam® is responsible for reducing pressure points and tensions in the neck, head and cervical spine. The athermic fibre provides stability and firmness, and also has moisture-insulating properties, which create a dry environment that inhibits the growth of agents that are harmful to health.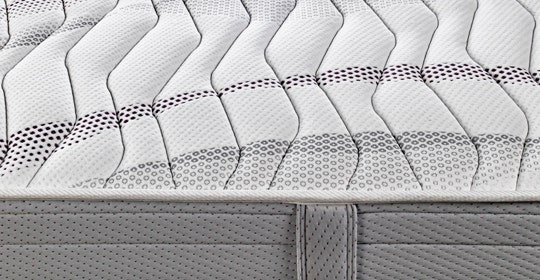 Functionalities
Due to the technology of this mattress, the little ones at home will be able to enjoy and rest during the night.

Thanks to the Normablock spring technology, this mattress offers great adaptability due to its firmness.

Thanks to its viscoelastic foam composition, it provides greater comfort and softness. It receives a person depending on their pressure and thermal footprint. It also helps to reduce blood pressure and disperses the heat we generate when sleeping.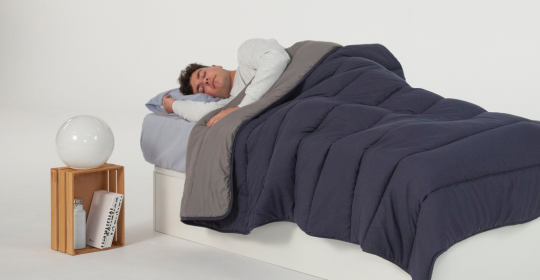 Composition
Outer fabric: 100% polyester
Layers: stretch fabric, Viscofoam, athermic fibre, high density reinforced polyether, Normablock Firm core, high density reinforced polyether, athermic fibre, Viscofoam, stretch fabric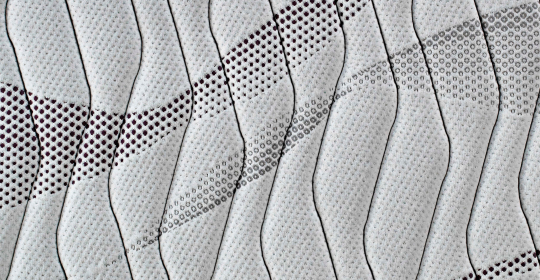 Descubre el colchón juvenil Lemon