Bultex Comfort advanced cellular material mattress - CASIOPEA
✔ Mattress with a Bultex Comfort core and Progression Fiber Plus padding
✔ It provides a gentle and soft touch with medium firmness
✔ Enjoy excellent comfort
✔ It has a high level of breathability and regulates temperature

Altura: +/-28,00cm
Sizes and dimensions guide
Guide to heights and measurements
We explain how to correctly measure the height of our products and which accessories you should choose according to the size of your bed.



Pay in 3 or 4 or 6 or 10 or 12 free
with credit card
×
x
| | |
| --- | --- |
| First payment : | |
| Following mensualities : | |
| | |
| --- | --- |
| Total : | |
| Credit cost included : | |
Or

Casiopea is a Bultex mattress that combines this advanced cellular material with a layer of Progression Fibre Plus padding. The core actively acts to reduce pressure in the areas where the body needs it most and is complemented by the padding, which provides a sweet and soft contact. It is 28 cm high and has a medium firmness.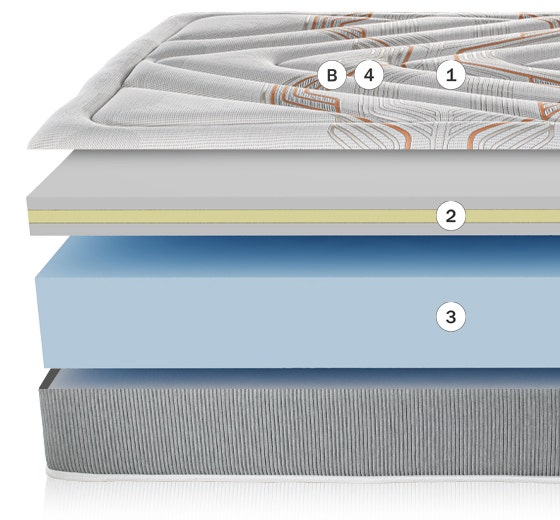 1. Stretch Fabric: has a great feel and weight that provides elasticity and breathability.
2. Progression Fiber Plus®: a combination of three layers; two HR Supersoft layers and one polyester fibre layer. It also produces a sweet and soft contact when sleeping. This technology is thermoregulatory, which facilitates a higher quality of rest.
3. Bultex Comfort Core: provides progressive reception and acts actively in the areas where the body needs it most.
4. Half-box Construction: gives the mattress a distinctive look and increases the performance of the internal elements.
B. Total Barrier®: comprehensive hygienic protection. Barrier that blocks the growth of the three main sources of hygiene problems on the sleep surface: bacteria, mites and fungi.
Bultex Confort technology acts in the areas where the body needs it most
Comfort
Medium firmness core and a progressive reception that actively acts in the areas where the body needs it most.
Stability
No transmission of movements from one part of the bed to the other. If you share a rest space, you will not have to worry about the other person's movements.
Heat dispersion
Air and moisture circulate within the core, offering a hygienic bed with temperature regulation that makes it cool in summer and cosy in winter. Bultex® has the highest permeability index on the market with breathability levels of 95%.
Technology
Core technology: Bultex® Confort offers a medium level of adaptability together with a progressive reception that acts in the areas where the body needs it most.

Padding technology: Progression Fiber+® offers a pleasant and soft contact when sleeping thanks to an exceptional reception, which, together with a thermoregulatory function, favours air circulation, breathability and a constant temperature. This technology is also perfect for those sleepers who are looking for a rest without difficulties in their movements.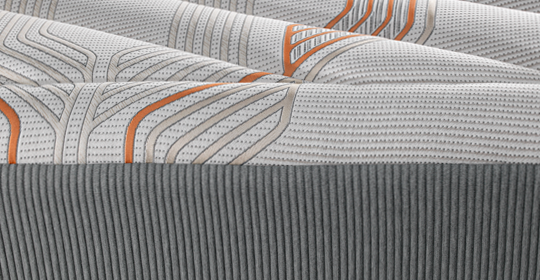 Functionalities
This mattress, made of Bultex cellular material, provides a sweet and soft contact, thus reducing pressure on the areas where the body needs it most.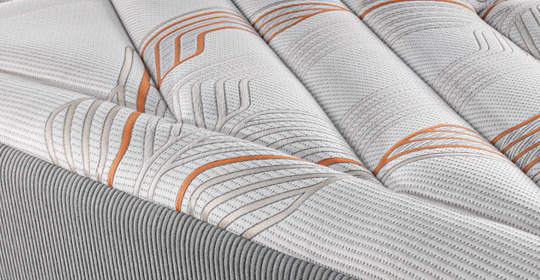 Composition
Outer fabric: 100% polyester
Layers: stretch fabric, Progression Fiber® Plus and Bultex® Comfort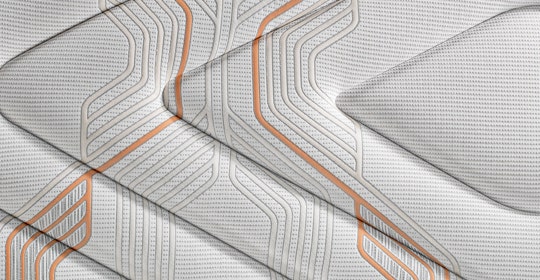 We found other products you might like!