Thermoregulatory Line
The best technology such as Thermic®, Outlast® or Tencel is used to keep your temperature constant during rest, thus achieving a restful and healthy sleep.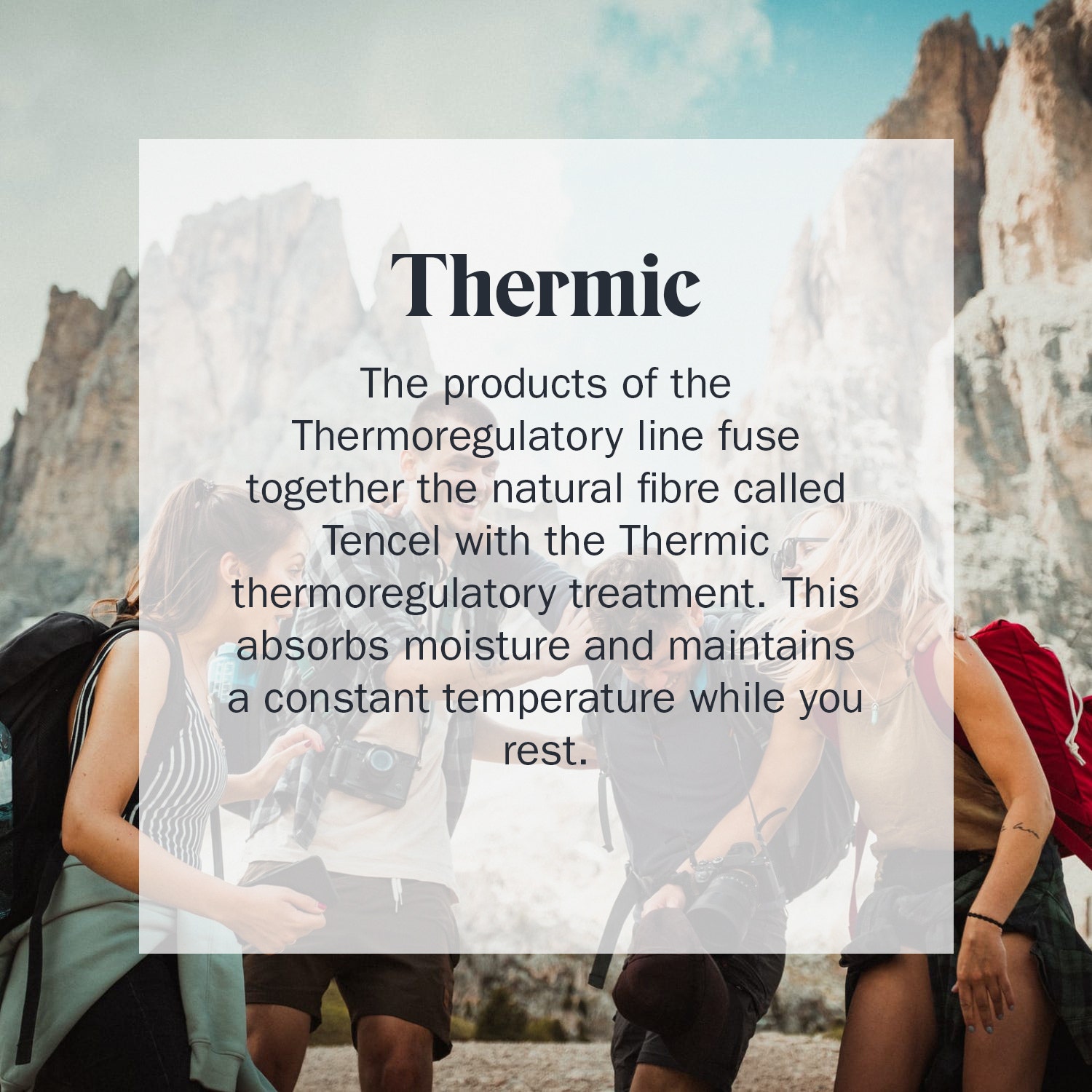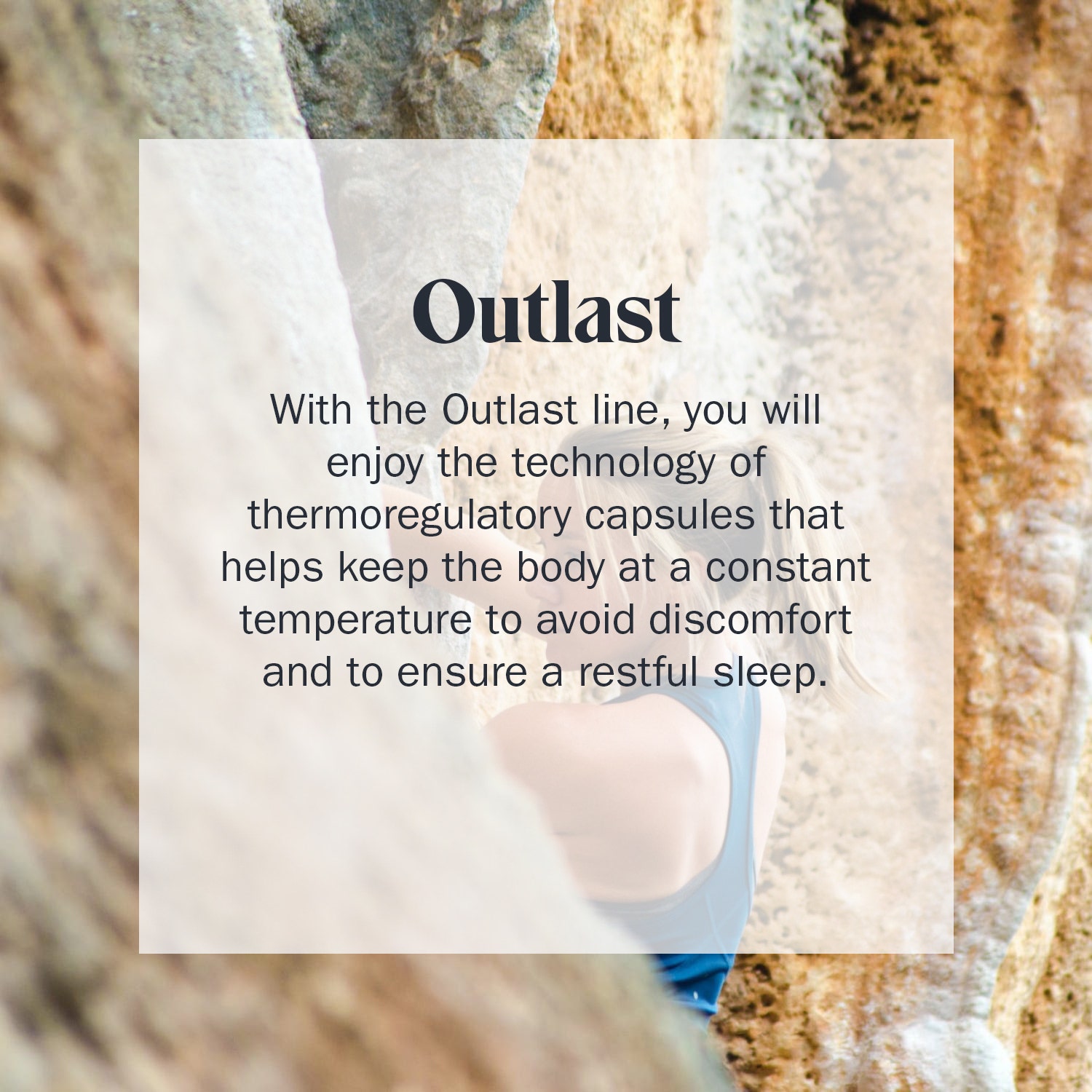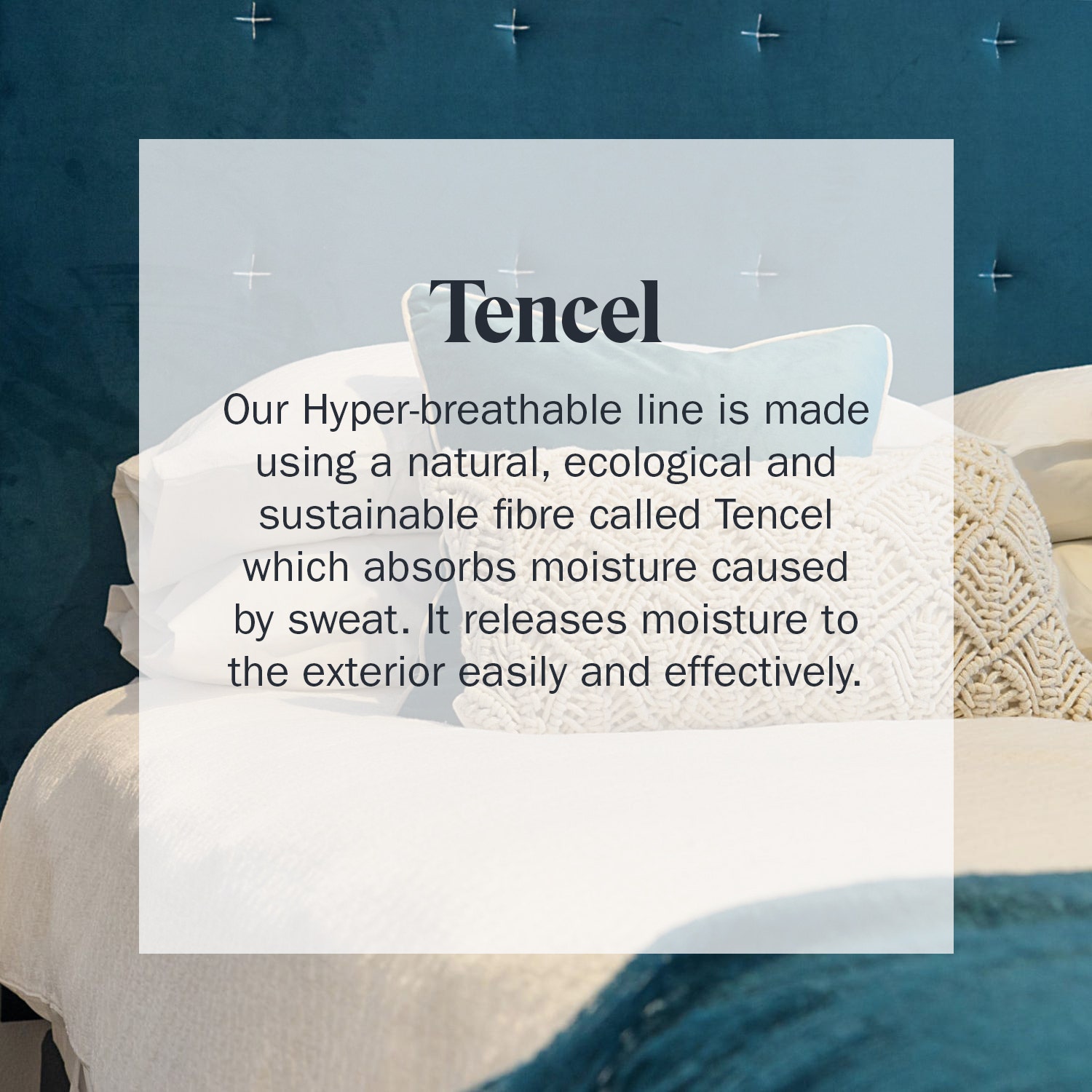 Thermoregulatory mattress protector/cover that helps maintain a constant body temperature throughout the night while also being waterproof and breathable.

Quilted mattress protector with Outlast thermo-regulating technology made with a fabric created and developed by NASA that offers body temperature control. Fits mattresses up to 32 cm in height.

Thanks to its thermoregulator fabric, this pillow cover keeps your ideal temperature while you sleep, guaranteeing comfort when it comes to resting

Quilted mattress protector with Tencel® fabric, thermoregulatory, hyper-breathable and extra soft, from plant sources. It absorbs moisture and releases it to the outside just as quickly. It is suitabl...

Protector + fitted sheet. Thermic+Tencel: protects and also controls temperature and humidity.

Thanks to Tencel, this product is ultra-breathable, very absorbent, soft and waterproof.

2-in-1 pillow protector and pillow cover that combines two cutting-edge textile technologies: Tencel® and Thermic®. It offers total protection for the pillow: cover, protection, temperature control an...

Learn about our thermoregulatory products