Complete trundle bed - KIT DIVANLINES
✔ Trundle bed pack with upholstered bases
✔ Air circulation guaranteed thanks to the fabric of the bases
✔ Designed for daily use with great durability
✔ Ideal for a young person's bedroom


Pay in free
with credit card
×
3
x
| | |
| --- | --- |
| First payment : | |
| Following 2 monthly installments : | |
| | |
| --- | --- |
| Total : | |
| Credit cost included : | |
Or
4
x
| | |
| --- | --- |
| First payment : | |
| Following 3 monthly installments : | |
| | |
| --- | --- |
| Total : | |
| Credit cost included : | |
Or
6
x
| | |
| --- | --- |
| First payment : | |
| Following 5 monthly installments : | |
| | |
| --- | --- |
| Total : | |
| Credit cost included : | |
Or
10
x
| | |
| --- | --- |
| First payment : | |
| Following 9 monthly installments : | |
| | |
| --- | --- |
| Total : | |
| Credit cost included : | |
Or
12
x
| | |
| --- | --- |
| First payment : | |
| Following 11 monthly installments : | |
| | |
| --- | --- |
| Total : | |
| Credit cost included : | |
This pack includes a trundle bed made up of upholstered bases. It is made up of two Pikolin upholstered platforms that, together with the lower and upper sling kits, form a complete trundle bed. In order to remove the lower bed without problems, the lower mattress must not measure more than 19 cm in height without bedding.
Breathable base with 3D upholstery in various colour options
The most affordable upholstered base
The base that takes up little space, does not cost a lot of money and provides you with the quality you're looking for.
Integrated upholstered metal structure
Integrated metal structure upholstered with 3D breathable fabric; it is the perfect complement to any Pikolin mattress.
Functionalities
Great durability of the upholstered trundle bed designed for daily use, ideal for youth bedrooms.

The lower bed includes wheels that facilitate its movement when folded.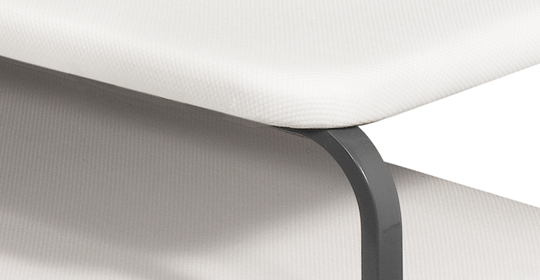 Composition
Outer fabric: 100% cotton, formed by two upholstered bases
Upper trundle bed kit (Ref. KT09880): to turn it into the upper part of a trundle bed
Lower trundle bed kit (Ref. KT09881): to turn it into the lower part of a trundle bed
Maximum height available for the lower mattress with no bedding added: 19 cm
We found other products you might like!