Bultex Nanotech advanced cellular material mattress - ZOOM
✔ Mattress with a Bultex Nanotech core
✔ With very high firmness for the ideal support
✔ Enjoy high comfort
✔ It adapts point by point to each area

Altura: +/-26,00cm
Sizes and dimensions guide
Guide to heights and measurements
We explain how to correctly measure the height of our products and which accessories you should choose according to the size of your bed.



Pay in 3 or 6 or 10 or 12 free
with credit card
×
x
| | |
| --- | --- |
| First payment : | |
| Following mensualities : | |
| | |
| --- | --- |
| Total : | |
| Credit cost included : | |
Or

New

Catalog 2022

Firmness

Very high firmness

Comfort

High comfort

Ventilation

High ventilation

HR foam

Mattress Height

26,00 cm
Zoom is an advanced Bultex Nanotech advanced cellular material mattress combined with a layer of Progression Visco padding. The combination of these materials enhances a progressive reception and extra firmness that enables the mattress to actively act where the body needs it most. The technology of this mattress provides greater adaptability and personalises the rest of every sleeper thanks to the core profiling in 3 areas. Thanks to its Progression Visco padding layer, it creates progressive comfort by providing a cosy rest, and it also does not generate heat.
With the Bultex Nanotech Firm technology with Zonetech, you get a precise comfort, providing a personalised support
More comfortable
Bultex Nanotech favours greater comfort thanks to its nano cellular composition. With Zonetech® technology, the profiling of its core in 3 areas, provides a personalised rest for each sleeper. It works by relieving the pressure of the hip area.
More air circulation
Air circulation is essential for a good rest. This core facilitates a constant air flow that generates hygiene, temperature control and an environment that facilitates a quality rest.
More long-lasting
This composition creates a mesh around the nano-molecules, ensuring that comfort remains intact over the passage of time by preserving the resistance of the mattress.
More firmness
The Firm option is the maximum firmness option that achieves an ideal support for resting the back.
Technology
Core technology: Butex Nanotech Firm adapts to the weight and muscles to provide the precise support. The Zonetech technology provides greater adaptability and customises the rest of every sleeper thanks to the core profiling into three areas.

Padding tecnology: Progression Visco® offers progressive comfort and total adaptation supporting the body for a greater feeling of comfort. It will protect you from the heat effect of the viscoelastic material while regulating the temperature that the body experiences throughout the night.
Functionalities
Due its composition and its Bultex Nanotech technology, this mattress adapts to your rest and customises it. It adapts to your weight and provides great adaptability to rest. Therefore, it offers a more restorative rest.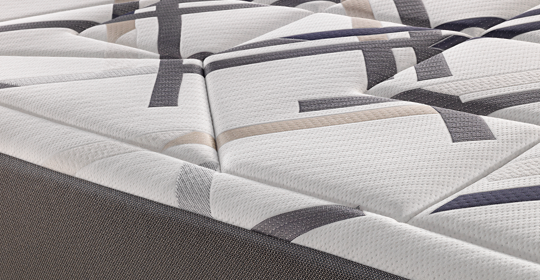 Composition
Outer fabric: 100% polyester
Layers: stretch fabric, Progression Visco® and Bultex Nanotech® Firm with Zonetech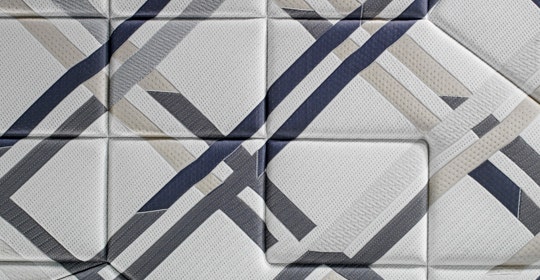 We found other products you might like!